Medical translation
At lingy.uk, we offer medical translation services that are provided by highly qualified specialists. We care about quality, the best proof of which is the certification of our services in accordance with the ISO 17100:2015 standard. This means that each of our online translators working on medical texts has the necessary education background and documented experience in carrying out this type of projects.
Additionally, as an online translation agency, we provide convenient translation services via the Internet in a very simple ordering formula.
Medical translation services at lingy.uk:
Medical documentation

Scientific articles

Medial reports

Prescriptions and leaflets

Product labels

Scientific abstracts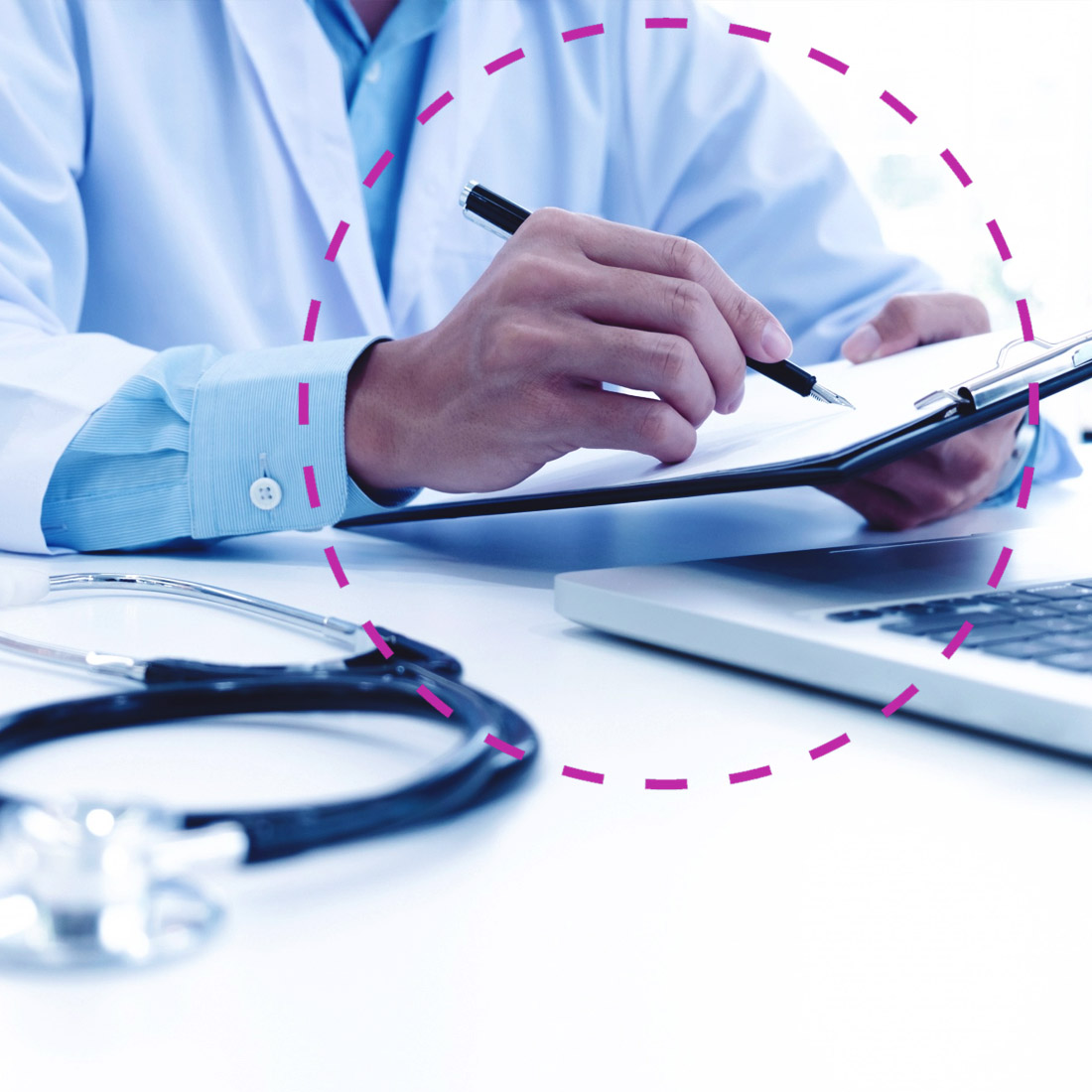 When do you need medical translation services?
You may need medical translation services as a student, scientist, employee working in the pharmaceutical or medical sector, entrepreneur or as a private individual. Depending on who you are, you will need a different type of document to be translated. Here are some examples.
Student or scientist
In this case, you usually need translations of academic papers. In some cases, you only need to translate the abstract into English.
Employee working in the pharmaceutical or medical sector, or an entrepreneur
There are many possible types of translation services here. These can include product labels, leaflets, manuals, as well as expert articles for a blog, advertising texts, and finally contracts or offers specific to the medical sector.
Private individual
As a private individual, you will most often need a translation of medical records. The circumstances may be different, e.g. you have received such documents abroad and you need to submit them to a local office, insurance company or doctor. It may also work the other way around, e.g. you have to provide your doctor in Great Britain with your treatment history during your stay in another country.
We guarantee:
HIGH QUALITY WITH ISO 17100:2015 STANDARD CERTIFICATION
EXPRESS DEADLINES
TRANSPARENT COMPLAINT POLICY
INVOICES AND TRANSLATIONS AVAILABLE IN THE CUSTOMER ACCOUNT
BONUS - benefits for
topping up your account!
Constantly in need of translations? Create an account at lingy.uk and top up your account. You will receive bonus credits that you can redeem with your next order. Check it out now:
Translations adapted to your needs
Economy
TRANSLATOR
private use
product description
email communication
Business
TRANSLATOR + REVIEWER
business content
legal documents
technical specifications
industry-specific texts
Premium
TRANSLATOR + NATIVE SPEAKER PROOFREADING
marketing content
website localization
apps
scientific publications
Translation from Latin into other languages – popular cases in medicine
What languages do we offer for medical translations? At lingy.uk, we support over 60 languages ​​and 304 language pairs. Such translations are ensured by over 1000 qualified translators from all over the world. Additionally, translation from Latin in the field of medicine is also possible. And everything is handled fully online.
How to order online?
How can you order services? You only need access to the Internet. And of course the documents you want us to translate.
All you need to do is follow these simple steps:

Go to our convenient order form

Choose the type of translation of your interest

Specify the language pair
and you're all set! Everything will take you around 30 seconds.
Translation of medical documents at your fingertips
What types of medical translations do we provide? It would be easiest to answer all of them without exception. However, let us clarify this in more detail. We offer written and certified translations, interpreting, videoconferencing as well as review and proofreading provided by a native speaker. This is exactly what you can order from us.
You can also choose one of the several packages we offer. At lingy.uk we tailor our services to your unique needs. Choose according to your expectations.
Economy – prepared by one translator, 93% accuracy guarantee
Business – prepared by one translator and one reviewer, 95% accuracy guarantee
Premium – prepared by one translator and proofread by a native speaker, 100% accuracy guarantee
Online translation of medical documents – order conveniently
What are our most common medical translations? There are definitely two categories that are the most popular ones. These are written translations, most often involving translation of medical documents. We can also list the two dominant language pairs, namely:
– translation from Latin into English in the field of medicine
– and medical translations from English to German.
In the latter case, these are usually scientific publications that appear in foreign scientific journals. Such texts also involve translation of presentations during conferences or symposia of the academic community. A scientific proofreading service provided by a native speaker will work perfectly in this case. This ensures that the publications are linguistically flawless, tailored to the recipient's culture, and above all, they fully correspond to the source text in terms of terminology and content.
Attractive bonus systems for regular translation orders
Are you a scientific researcher? Do you work in the medical sector and need translation services frequently? We have anticipated your needs! After creating a free account at lingy.uk, you will have access to the Customer Account, where you can find order history, all payments as well as quick access to the order form. You will also have the possibility to top up your account.
What does the lingy.uk account top up involve?
This is an attractive solution because each time you order a translation, we will collect a certain amount from your balance. This means you can place orders even faster. Topping up your account is also associated with attractive bonus credits, meaning the more funds you add to your account, the greater the bonus you will get for translations.
Medical translations at lingy.uk – quickly and conveniently
Convenience. Express deadlines. Certified quality. This is what we guarantee at lingy.uk when you decide to translate medical documents with us. Each of our translators specialising in medicine has the necessary qualifications and documented experience in the industry. That is why you can be sure that when you decide to cooperate with us, your translations will be in good hands. Additionally, you will receive a quote in just 30 seconds.
Whether you need a certified translation from English to Italian or from Italian to English, lingy.uk will provide it. Convenience, express deadlines and the possibility to handle everything online are included in the price. A certified translator of Italian will take care of your documents by sending a scan of the translation to your email address, and the paper copy will be sent to an address provided.
Lingy.uk translation services:
– human precision and technological consistency
– 24/7 translation services available fully online
– express deadlines and maximum convenience
more