Translation of PDF, DOC, DOCX, JPEG, MO, PO files – how to approach this task in a proper way?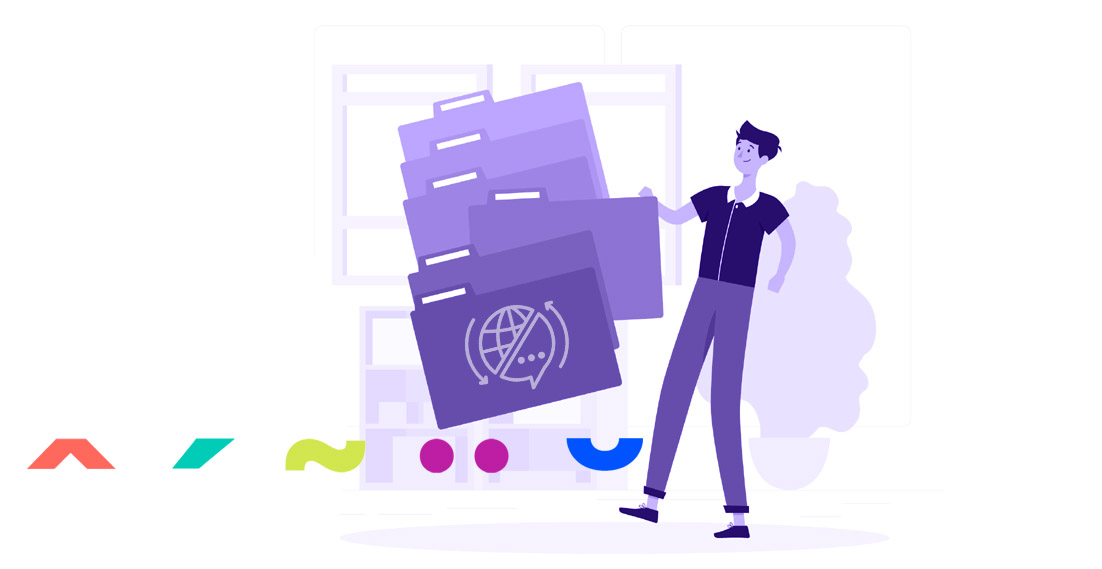 There are several ways in which you can translate PDF, DOC, DOCX, JPEG, MO, PO and other similar files. It is also worth keeping in mind that a document saved with various extensions requires different preparation for the translation agency to be able to reliably price the service. What do you need to know about different file extensions before sending them for translation? How to prepare them?
---
We translate all types of files
---
What are the most popular file extensions in translation?
First of all, it is a good idea to start with classifying file extensions that are most often sent for translation. Practice shows that the issue of translating from one language to another involves mainly text documents, images, as well as website language files. In the case of the first type, these are the following extensions: .doc, .docx, .pdf and .odt. Images are usually .jpg or .pdf, while websites are .po, .mo or .xliff.
Translating text files
It is relatively easy to prepare files for translation in open and editable formats. What does that mean? All content that you create with a text editor (e.g. Word, LibreOffice) and save to .doc, .docx (Microsoft Office) or .odt (LibreOffice) format. The huge benefit of these extensions is that quite a few programmes are able to calculate how many words are in a given file. Of course, this translates directly into the time necessary to provide a price quotation for a given translation.
Translation of open and closed PDF files
The situation is slightly different in the case of translating PDF files. This is primarily because there are two types of such files: open and closed. In the case of open PDFs, many programmes are also able to cope with the calculation of words in such a document. However, if the case involves closed PDFs, then in the first place you should use image-to-text OCR software to obtain editable content from the document. Sometimes the translator or the translation agency will do the job for you, although this depends on whether the translator has the knowledge and experience to estimate the price for a closed PDF file.
And if you don't know what open and closed PDF files are, here's a brief explanation. Open files can be saved, for instance, with the "Export to PDF" option available in a text editor such as Microsoft Word or LibreOffice. You will recognise them by the fact that you can highlight text, copy it and paste it to another file. Closed PDF files are usually scans of some documents. How will you know if it's a closed file? You will be unable to select any text with the cursor, let alone copy and paste it to another file. Once you're able to tell apart the PDF file you are dealing with, it will be much easier for you to prepare a translation for the purpose of receiving a price quotation.
Translation of text files
The possibility of translating text files is a separate issue. Basically, when it comes to .doc, .docx, .odt or open .pdf formats, you can send them to us and you will find out what the price for the translation will be in just minutes. Theoretically, it is also possible to translate such files with one of the online translators. However, you have to remember that such a translation will be machine-made, and thus, its quality will be far from what you will get from a specialised translator.
Everything depends on your needs. If you just want to translate a document for yourself because you want to understand its general idea, an online translator can certainly handle it. However, if you need to translate such a document for a customer or for the purpose of organising official matters, you should choose services of professionals.
Translating image files such as JPG
Sometimes it may happen that you don't have any of the above-mentioned file extensions available, but only an image saved in the JPG format. How to order a translation of such a document? You have basically three options: rewrite all the text from an image file to a text file, use an application to recognise text using OCR technology, or send the file to a translator and hope that they can handle it. However, each of the three solutions has its limitations, because manual rewriting is time-consuming, OCR software handles reading text in an image differently, and not every translator wants to accept a translation project that involves the use of JPGs.
Easy way to translate JPG files
It may seem that you will get a high-quality translation of image files if you decide to rewrite everything manually. However, there is a much simpler solution than it may seem. All you have to do is send the translation to a reliable agency. Use our convenient form and attach a JPG file for translation. We will get back to you within a few minutes with an offer, and after you approve it, we will choose a specialised translator who will handle this task.
How do you translate .po, .mo and .xliff files?
Translation of website files that are responsible for the different language versions is a completely different issue. The main difficulty of this task results from the string interpretation you'll find in such files. At first glance, you cannot see any messages in PO, MO and XLIFF files. However, it is worth knowing that there is actual content in those files. They play an important role in displaying your website correctly.
What are language files?
Thanks to such files, you can create multilingual websites. For example: in the case of WordPress, PO and MO files are responsible for the content embedded in themes and plugins. However, no category descriptions, blog entries or content from individual subpages can be saved in such files. This is because such information is saved in XLIFF language files. By the way, this format is also used by other CMS systems such as Joomla! or Drupal.
How to prepare a website for translation?
If you are planning to translate your website, it is best to export all the PO, MO and XLIFF language files and send them to a translator or translation agency. However, you need to know that not everyone can handle the process of translation of such files. The best solution is to find a suitable service provider who has experience in translating websites. You will save yourself a lot of time, mainly because a good specialist will help you with exporting language files, which will be the basis for preparing a price quotation and for further work. Where to look for such a translation agency? On the Internet! Just use our convenient form, and if you do not know what files to send us, our staff will explain everything step by step.
Translation of text and language files
With text and language files, you can try to translate them using machine translation, such as Google Translate. You have to keep in mind, however, that its quality will be low and thus the generated content will not be suitable for publication to a wider group of foreign recipients. Such machine-translated content will only be useful for personal purposes and if you just want to understand the general idea of the translated text. In all other circumstances, it is worth choosing services offered by specialists who will ensure high-quality translation of text, image and language files. If you decide to cooperate with us, you can be sure that you will gain the certainty of professionalism and high quality.
---
We translate all types of files