Translating the COVID-19 test result – when do you need it?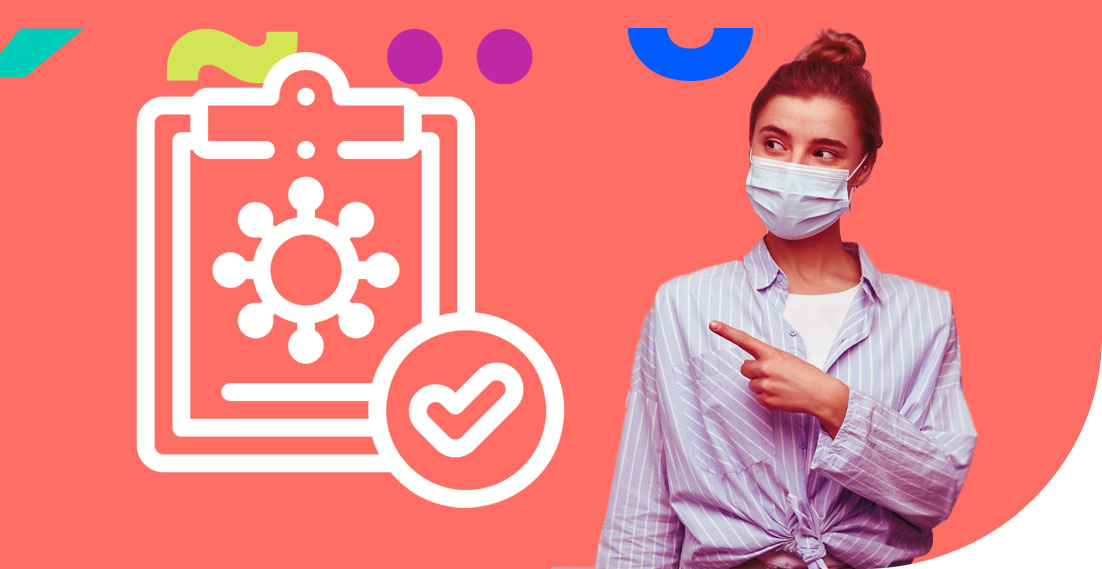 Are you planning a trip abroad? Keep in mind the restrictions on cross-border traffic that are still in force, which most countries have introduced during the coronavirus pandemic. It may turn out that you will not be allowed to cross the border of a given country due to certain restrictions. This is because you will be asked to translate your COVID-19 test result, your recovery certificate or your vaccination certificate. Going abroad during the coronavirus – what do you need to remember?
---
Are you planning to travel abroad? Translate your COVID-19 test result
---
COVID-19 test and crossing the border
Before you buy a plane ticket there is one key thing you have to keep in mind. The epidemic situation in each country is very dynamic. Even if there were no travel restrictions in your chosen country a week ago, this information may be out of date upon your departure. Therefore, before each trip abroad, check the official epidemic situation. Only in this way will you avoid any unpleasant surprises.
Coronavirus in the world – how to check for the latest news?
Official announcements of the Ministry of Foreign Affairs are extremely helpful in planning the trip. There you will find a "Travel Information" section on the Ministry website with a list of countries and associated warnings. They regard restrictions related to border crossing, and also, for example, ongoing armed conflicts and the resulting recommendations.
A more accessible presentation of information can be found on the interactive world map. Just click on the country area to find out about the travel restrictions that apply. It is updated on a regular basis and you can find it at https://www.iatatravelcentre.com/world.php
Coronavirus in Europe
Additionally, be sure to check what the epidemic situation looks like in a given country. The latest reports on this topic can be found on the website of the European Centre for Disease Prevention and Control (ECDC).
On their website, the statistics are updated on a regular basis and relate to the following information: the number of infected, the number of people vaccinated, and other valuable information. Such information will be useful when predicting whether the epidemic situation in the selected country will worsen during your stay abroad.
When will I need a translation of my COVID-19 test result?
On the official website of the Ministry of Foreign Affairs you will also find the requirements for the documents that you must have when crossing the border. The same is the information whether you can enter a given country at all. For example, at the time of writing this article:
1. Norway closed its borders on 29 January 2021, and therefore no one can enter the country (with certain exceptions).
2. In Germany, three external epidemic areas are distinguished: high-risk, particularly high-risk due to the high number of infections, and particularly high-risk due to mutation of the virus. People coming from the last two areas must provide a negative COVID-19 result, performed 72 hours and 48 hours, respectively, before crossing the border.
3. In Nepal, you must show a negative PCR test result, which you completed not earlier than 72 hours before arrival. Although it is not officially required, for your own peace of mind, it is better to have a COVID-19 result translated into English.
4. In Moldova, you also need to have a PCR test result. Additionally, you will need a COVID-19 result translation into English, Romanian, French or Russian. If you do not have a suitable test, you must sign a 14-day self-isolation declaration at agreed locations.
These four examples clearly show that each country has different travel restrictions. Moreover, these restrictions may change from week to week. Therefore, it is worth following the announcements of the Ministry of Foreign Affairs, as well as the interactive map of the world. This will help you plan your trip.
Traveling and the coronavirus – the necessary documents
When organizing a trip abroad, it is worth remembering one more issue. In some countries, instead of translating the test result, it is sufficient to provide another type of translation of your medical records.
Romania is a good example here. At the time of writing this article, the border of this country could be crossed by people who:
● completed a PCR test 72 hours before arrival,
● have a certificate of vaccination against coronavirus
● or have a recovered certificate.
It is a bit different now in Iceland. Travelers who have the following documents are admitted to this country:
● negative COVID-19 test result
● or the result of the ELISA test for antibodies.
Translation of medical documentation for travel abroad
By analysing all the restrictions that travellers have to face when crossing the border, the necessary translations of medical documentation can be identified. This means that you may need the following:
1. Translation of the COVID-19 test result.
2. Recovered certificate translations.
3. Translation of the ELISA antibody test result.
4. Translation of the coronavirus vaccination certificate.
It is worth highlighting one key aspect. While you can get the translation of the COVID-19 test in some laboratories or hospitals, the issue is completely different with regard to other documents. Moreover, these translations are only available in English or German.
Cost of translating the COVID-19 test results
What should you do when you need a different language or a document other than your COVID-19 test result? Order a translation service. We will translate each of the above-mentioned documents for only PLN 49.00. In any of the 60+ languages ​​in the world. This is a competitive price that will give you peace of mind when crossing the border.
Translation of the COVID-19 test – standard or sworn translation?
Another issue is whether the translation of the test result should be certified (sworn translation)? Perhaps a standard translation will do? We strongly encourage you to order a sworn translation. First of all, because thanks to the seal of a Sworn Translator, such a document will be treated as official as such a translator is actually an official.
What does the COVID-19 result translation include?
Here are a few more details as to what is included in the translation of the COVID-19 tests result. It is closely related to what information is contained in such a document, i.e.:
● name of the laboratory,
● name of the person who ordered the test,
● method of receiving the result,
● date and time of sample receipt,
● date and time of issuing the result,
● personal data of the patient,
● type of test,
● name and stamp of the diagnostician
● and additionally, the seal of a Sworn Translator.
What test to take before going abroad?
Also, keep in mind that according to the restrictions of most countries, you are required to submit a PCR test result translation. Some countries respect RT-PCR, although it is not a rule. Occasionally, you may have an ELISA antibody test performed. It's best to check the current restrictions on the interactive map where you will find all the necessary information.
Are you going abroad? Remember to translate the your COVID-19 test result
To sum up, you need to remember that before you go abroad, you should check the applicable country restrictions. Many countries do not allow travellers to cross their border at all. Sometimes the exception applies to people who have completed a PCR test. Border guards may then require you to show them a translation of the COVID-19 test result. Sometimes a recovered certificate, an antibody test or a vaccination certificate will suffice. Ideally, the translation should be done by a Sworn Translator. This is the only way that you can be sure of such a document being treated as official.
---
Translation of the COVID-19 test result