Tools useful in the work of a translator – simplifying your daily tasks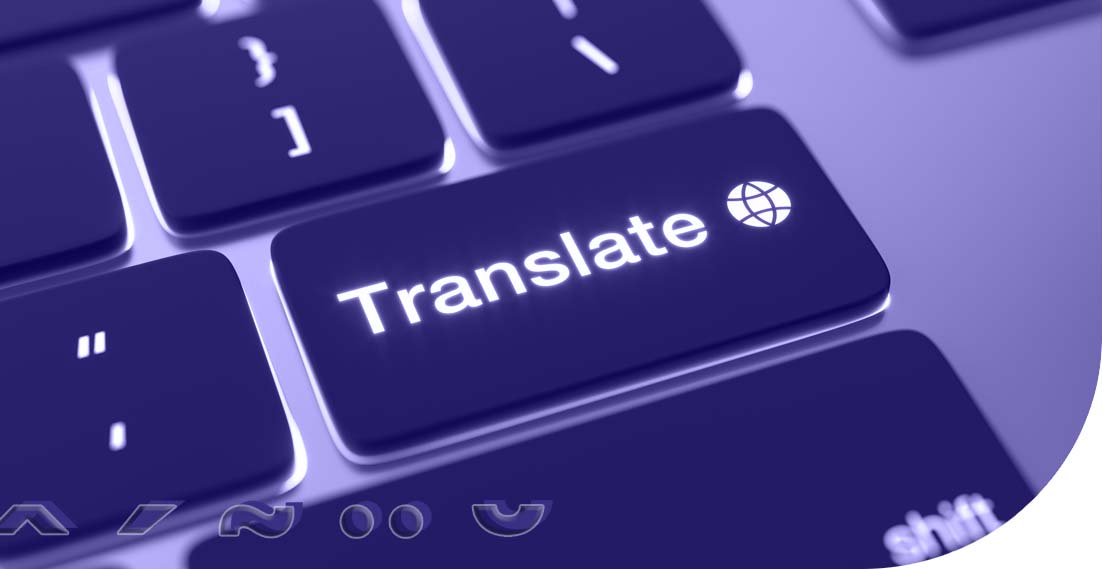 Working on translations is a dream of many people who are fascinated by languages ​​and the broadly-defined linguistics. Being a part of this industry is associated with many opportunities contributing to your professional growth, but it also has quite a few limitations. It can be demanding when you receive many translation projects, specifically when they relate to difficult areas of science.
In such cases, you need to know how to simplify your daily work and which tools for translators will support it. We have selected several of the most important and best performance-boosting solutions applicable in this industry.
Join us and work as a translator
Translator tools that you may find useful
The development of modern technologies has caused thorough changes in many industries. This also applies in the LSP (language service provider) sector. As a result, many tools have been created for translators that you can use and thus better organise your daily work. CAT tools are an example of the above. They significantly speed up the entire translation process.
CAT tools and translation memory – how to use them?
CAT is an abbreviation of "Computer-Aided Translation". Tools using this technology are based on translation memories, which is collected in a database, and on machine translation. In practice, the user of such software imports a file for translation into it, which is then processed, and as a result, the translator gets ready suggestions for the translation of specific words, sentences or separate segments of the text. The translator's task is to verify that the given translation makes sense, and if it doesn't, he/she needs to adjust the selected parts accordingly.
The translation memory database can also be expanded. Glossaries, which are dictionaries for translators, are necessary for this purpose. They are usually provided by customers when they want specific terminology to be used in the translated project, corresponding to their industry or marketing communication. The dictionaries contain terms, comments, graphics, links to external sources and other elements to support the translator's work. In addition, any translator can create internal glossaries. When you encounter new terms, save their translation in the terminology database. This is a good practice for the future, which will streamline your work on many translation projects.
Although the use of CAT tools is associated with many benefits, primarily the optimisation of working time, it is worth remembering that they will not replace human work, at least for now. Manual verification is still required. It frequently happens that the suggestions are not correct in terms of language or given context, therefore proofreading is a must.
This is perfectly visible with the example of DeepL or Google Translate, which are also based on a translation memory. Although the quality of translations prepared using such tools is getting better, the action of an actual human translator is still required to ensure translation consistency and correctness.
Examples of translation tools: Trados, OmegaT, MateCAT
There are many CAT tools that make the translator's work easier. Often the translation agency chooses the one you will need to use. Therefore, all translators have access to all glossaries, or can create internal glossaries, which we have mentioned above. Such cooperation has many advantages.
However, if you have to choose a CAT tool yourself, there are a lot of them on the market. We have listed the most popular ones with which you can translate an order as well as create and use a translation memory.
SDL Trados Studio
This is a tool created by a German company and is commonly called Trados. It is recommended for both translation agencies and individual translators. It helps to shorten the translation time, ensure the consistency of terminology and makes it possible to build a translation memory tailored to the needs of on-going projects. You can conveniently manage order files in it, which makes it one of the most popular tools among software of this type available on the market. You can try it for free for 30 days. Unfortunately, later it is a paid tool.
OmegaT
OmegaT is a translation tool that is completely free. Its advantages include the ease of use, intuitive interface, extensive documentation and technical support. This tool for translators was written in Java, which makes it more flexible – it can be used on many devices and operating systems, ensuring its smooth work. Unfortunately, manual copying of text may be a hindrance for some people, because OmegaT cannot handle reading MS Office files that require translation, e.g. Word documents.
MateCat
Another good CAT tool that will help you with translation of files is MateCat. It allows you to upload files from your computer or Google Drive. It supports 68 different file formats, while inputting tags makes it possible to keep their original formatting. MateCat is a tool that ensures faster and more effective work also thanks to the efficient Support. However, it can only be used in certain browsers, e.g. Google or Safari.
You can read even more about CAT tools in our article: CAT tools for translators – Trados and its alternatives
Text editors – why should you use them?
Often the disadvantage of CAT tools is the lack of language proofreading, and thus content quality control. After the translation is done, it is best to paste it into a text editor, e.g. Microsoft Word, Open Office Writer or Google Docs. Why? First of all you will notice and correct any repetitions, typos or any other language errors that can happen to anyone. A quick linguistic correction will allow you to get a better quality of the translated text. You just need to be careful when pasting it back! Not all CAT tools retain source formatting.
After uploading the file again or pasting its content, check the appearance of the translation again before sending it to the customer.
Free tools for online video calls
You certainly know that CAT tools are not the only support you need in everyday work. The right tools for the translator also include programmes that allow you to communicate over the Internet with your clients, colleagues or supervisors – either at the translation agency or a company that hired you.
This is particularly important in the context of the fact that the work of a translator is essentially remote work. Increasingly, people in this industry are freelancers who need to communicate with others living in different places. Luckily, the development of technology makes it possible or even makes it easier to communicate. Such solutions as Jitsy, Google Meet or Skype can generate huge time savings.
Jitsi
You will get huge communication possibilities using the Jitsi platform. It will allow you not only to conduct a conversation using audio and video, but you can also share your screen and make a presentation. The great advantage of this tool is the fact that even several dozen people can participate in conferences. In addition, Jitsi developers have created a lot of add-ons, thanks to which you can record all meetings, etc.
How to use Jitsi? There are basically two ways, and one is to use external servers. Creating a chat room requires a simple step – accessing the meet.jit.si website, entering a room name in the form, and sending the generated link to all participants. However, remember that the created link will disappear after some time and if you wish to organise another meeting, you will have to generate it again.
The second solution is to install the tool on your own server. Although this requires some IT knowledge, in return you gain, among others, permanent links to meetings organised periodically.
Google Meet
A very similar solution to Jitsi is Google Meet. In this case, you can also create or join meetings using a code or link. In video calls, it is also possible to share your screen. The advantage of this tool is the fact that it integrates with your Google account. So it is possible to save contacts, make phone calls to people who use Google Meet on their mobile devices, and send an email. You can also add appointments to your calendar to receive reminders.
What's more, both Jitsi and Google Meet are examples of popular tools that many people know and are also free video chat tools.
Skype
Some free features are also available in Skype. Interestingly, its authors have followed the trend and also created the ability to generate a video conference link without having to download the software. Just go to www.skype.com/pl/free-conference-call and click "Create a free meeting". That's all! From now on you can send a generated link to people you want to talk to. Similarly, you can receive a link from someone that will enable you to connect to a Skype call.
However, this is not all, because Skype has become a multifunctional platform that will also work in larger organisations. For example, you can create and manage groups, and allocate subscription funds to them. If you run your vlog or blog, you can also integrate Skype with your channels, thanks to which you can, for instance, share conversations with someone in real time. Some of the advanced features unfortunately require payment, but the cost may provide you with numerous possibilities.
Applications for document scanning
Working on translations requires not only facilitating processes with CAT tools or solutions that will allow you to start online conversations. Very often you may need to scan a specific document in order to extract text from image files using OCR technology or send a scan of a certified translation to your client. Scanning applications come in handy here.
What are the available OCR scanning applications?
Recognizing text in a closed image file is a challenge. Basically, you have two options: you can rewrite everything manually or use OCR technology software. If you want to use free OCR tools, it's worth considering OCR.Space, i2OCR, Fine Reader, Adobe Reader or FreeOCR.net. OCR mobile applications are also available and here you can choose from TextGrabber, CamScanner or Office Lens. It's entirely up to you which of these solutions you will choose.
What are the available mobile scanning applications?
If you don't want the OCR feature and only need the document scanning option, you have even more to choose from. The best free mobile applications of this type include, among others Adobe Scan, CamScanner, Fast Scanner, Smart Doc Scanner or Office Lens. As in the case of OCR software, also in this case the choice should be based mainly on your expectations and needs.
Managing a freelancer's work time – useful tools
An extremely important element of any translator's work is the proper management of their tasks. Especially when you work for several clients and you have to decide which orders are the priority and which ones can wait to be done later. There are several interesting solutions that will help you organise your work time better. Platforms and applications typically for task management include Asana, HubSpot, Trello and Bitrix24. In the latter app you will find other additional features, such as financial management or an internal messenger.
Translator tools that you may find useful in optimising your working time also include RescueTime. This is an application that collects information about how you use your smartphone. Thanks to this you can check how much time you spend on Facebook and how often you read industry-specific articles, etc. In your daily duties Evernote will help you manage notes, Flipboard will collect information or HeadSpace will make it possible to enter the world of meditation.
Other tools for the translator – adapt them to yourself
It really depends on you what other translation tools you choose. Can't imagine working without music? YouTube or Spotify will become your best companion when carrying out translation orders. However, it is best to use the Premium version, because unfortunately music players have recently been dominated by advertisers.
Perhaps you are looking for a file sharing tool because you work with other translators or native speakers? Google Drive or Dropbox are classic offers when it comes to shared drives and the ability to edit text or pdf documents by the people to whom they will be shared. You can also easily find files that will be useful during translation (by a phrase from their name) or you can collect a database of articles or sources that will be helpful in the future.
And finally, WeTransfer will help you to transfer large files or entire folders. The tool is free, you enter your email address in the website window, upload files, and send a link to them to the target person. It's simple right ?No matter which translation software you choose, whether you use one from the list of the best tools, often paid, or download the less popular ones that suit your needs, the most important thing is that your work should be convenient and effective. Arrange it so that it brings you satisfaction every day.
Other articles:
Recognising text in an image – OCR software for Translators
CAT tools and translation memory. How to use them efficiently?
What is an infographic and what is it intended for?
Join us and work as a translator