The strategies for entering foreign markets and the role of translation services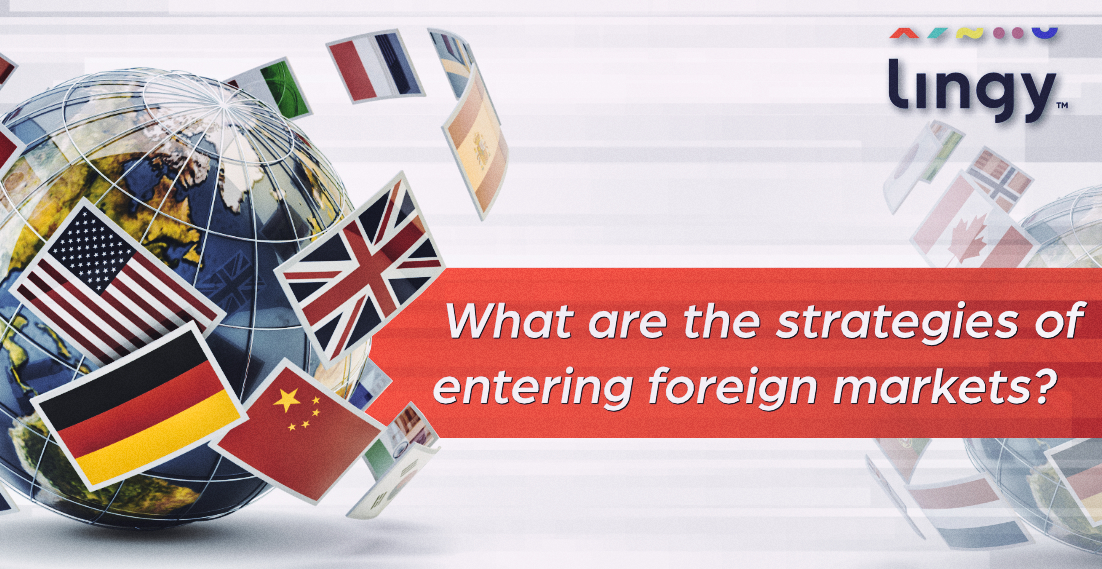 In today's globalized world, the vast majority of companies do business or plan to do so on foreign markets. There is nothing strange about it as it allows them to develop and expand their activities. This comes with a great deal of benefits, such as generating more revenue, competitive advantage, building a professional image and many other advantages. However, in order to achieve all this, certain actions must be taken. Find out the strategies for entering foreign markets.
We provide translation services for companies
What is strategy?
Entering a foreign market is not as easy as it may seem. You need the right strategy to be successful. What does that actually mean? It means that all actions should be well-thought-out. Strategy is a long-term plan that accompanies the company and helps it achieve the set goal.
A well-planned strategy helps with making the right decisions. It also provides guidance on how to prioritise projects and other business activities. Strategy is therefore very important, especially when thinking about doing business on a foreign market. It makes it possible to predict certain situations and determine what the company looks like now and what it should look like in the future.
What are the strategies for entering foreign markets?
There are quite a lot of them. The most frequently chosen are: indirect export, direct export, licensing, franchising and joint venture. Let's take a closer look at them.
Export
Let's start with export, i.e. selling products outside the country. There is direct export and indirect export. The first one consists in cooperation with domestic intermediaries who deliver products to the customer for you. This solution is recommended for small and medium-sized companies, because they often do not have the appropriate capital and experience needed to operate on a foreign market.
How does it work with direct export? It consists in selling products through its own export unit. Adequate financial resources and an educated personnel are required. This is because in this case the company is responsible for the costs related to direct export (forwarding, transport, construction of distribution channels, insurance). In addition, the exporter is responsible for communication with the customer, as well as for marketing and sales.
Licensing
This is another strategy for entering a foreign market. It takes place when one company transfers the right to partial or full use of the patented solutions to another company. This involves, among others about: trademarks, utility models, know-how and technical solutions. A company may choose this method if it has a product that is in demand and the company to which it plans to license that product has a large market share. It is a good solution for companies for which the export and independent implementation of licenses is impossible.
Franchising
Franchising is somewhat similar. It consists in the transfer of certain rights to another company against payment in exchange for cash benefits. They include the right to use:
brands,
names,
design,
distribution,
ways of production,
organisational solutions.
As you can see, franchising is quite similar to a license sale agreement. The difference, however, is the subject of the agreement. Franchising is mainly used in the sphere of trade and services. Good examples of this type of activity are McDonald's restaurants and Hilton hotels.
Joint Venture
Joint venture is another form of entering a foreign market. It consists in creating a joint venture with an independent foreign partner. This action makes it possible to bring the partner's resources, knowledge and experience to the enterprise. Thanks to this, the company quickly gains access to new markets and easily overcomes trade barriers. It is also worth mentioning that this strategy carries the risk of an imbalance in the company's commitment. There may be problems deciding who invests in what and how to divide the profits.
What does marketing communication strategy involve?
When planning to enter foreign markets, a marketing communication strategy may also prove helpful. This is the approach a company or person takes to reach their target market through various communication methods. Its goal is to increase brand value, i.e. to build awareness and transform concentrated attention into sales. It is worth knowing that the communication strategy refers to promotion, i.e. one of the parameters of the marketing mix. Consequently, the communication strategy results from the marketing strategy. This, in turn, is created on the basis of a business plan specifying the key assumptions of the company (including type of activity, budget, opportunities and risks). Business translations are a key element in the context of entering foreign markets, which is also worth remembering.
What does development of a marketing communication strategy involve?
How does the development of a communication strategy look in practice? There is no strict rule to follow. However, there is a certain path that should be followed in order to properly plan your activities. You can add your own elements to it and omit those that are not important to you. However, there are some milestones that cannot be missed and should be included in any communication strategy. Take a closer look at them.
Brand characteristics: mission and vision, archetype
It's best to start by characterising your brand. Define what it, what it does, what its strengths and weaknesses are, and what opportunities and threats you see for it. Also, try to define the brand's personality. Indicate the key values of your brand and give it an identity. Don't forget to define its archetype (a pattern of certain attitudes and behaviours). This will help you to make your message more consistent and strengthen your ties with your audience. It is also important to specify the vision and mission of the brand. All this will allow you to pass the first milestone.
Competition analysis
The next step is to analyse the competition, both the closest and the more distant one. When creating this type of strategy, try to focus on the image and communication of your rivals. Find out how they approach their audience, what channels they use and how they behave. For competitor analysis to be as effective as possible, try to play the role of a potential customer. Check how brands address you and how you feel when reading their content.
Characteristics of audience groups and persona analysis
What are the next steps? Now it is time to characterise your audience groups and analyse their personas. Define who your potential customers are, what their desires, needs, fears and problems are, what channels they use and how to reach them in the most effective way. Then outline the personas: create typical representatives of each of the audience groups. Remember that the image of such a person should be as accurate as possible. Both in terms of demographics, appearance and character traits.
Define the behaviour, needs, preferences and interests of the persona. Also indicate the points of contact, i.e. places and situations in which it has to do with your brand. Keep in mind that the more accurately you describe your persona, the better you will be able to match messages to your audience. All because you will know what a given group really expects.
Selecting communication tools and channels
Another milestone is the selection of communication tools and channels. They should be based on the capabilities and habits of recipients. You should also take into account your time, personal and communication budget. The set of media and the way they are used will depend on the target group you want to contact and what you want to convey to them. Remember that the selection of communication channels should be individualised and based on a prior persona analysis.
It is also important to determine the appropriate communication forms. Consider whether you prefer to publish texts or multimedia materials. If you decide to use several forms, specify in what proportions. Choose media that will match your brand and at the same time reach your audience groups. Remember to think everything through and choose based on previous analyses.
What does content marketing strategy involve?
What else will you need when entering foreign markets? Certainly the right content marketing strategy. What does that even mean? Attracting, engaging and retaining audiences by creating and sharing relevant content. What we have in mind here, among other things, are articles, videos and podcasts. It is worth mentioning that there are a lot of content marketing strategies, and their choice and method of implementation depends on the strategic assumptions of the entire company. You should also remember about appropriate written translations, especially if you want to enter foreign markets.
Video marketing strategy
Currently, the video marketing strategy is quite popular. All this is due to the development of sound and image recording technology. It is worth remembering that the published materials should attract audiences and bring measurable benefits into business. For this to happen, there are a few things to keep in mind, including:
high image quality,
good sound quality,
environmental noise reduction,
attractive and interesting topics,
branding the recording.
Message architecture
Speaking of content marketing strategy, it is worth mentioning one issue that is quite important. It turns out that the sales and technical support departments are the main channel of communication with recipients in companies. Employees of these units communicate with customers significantly more often than the brand through other channels.
For this reason, it is important to ensure the appropriate message architecture. It makes it possible to organise the method of sales communication, technical department, free consultations and advice for the customer before they make a purchase. The message architecture helps with systemising what you want to communicate as a brand.
Message mapping
It is also worth taking care of message mapping. This is a structure used to create persuasive, relevant messages for different audience segments. It helps bring your business closer to customers by putting all the information they need on one page.
A well-constructed message map captures people's attention and answers their questions. What's more, it makes it possible to create one, coherent message addressed to all recipients (including customers, employees, investors and other influential people). This is certainly something to keep in mind when deciding on content marketing.
Entering foreign markets and the role of translations
Now you are familiar with the strategies for entering foreign markets. Remember to plan and analyse your actions. This is very important and helpful. A well-developed strategy will allow you to avoid many failures and misunderstandings. It is also worth mentioning that when entering new markets, you will definitely need to translate documents. If you want them to be done professionally, please contact us. We would love to support you with business expansion.
Read more:
Marketing translation as the key to success of the fashion industry. Cooperation with a popular fashion brand
TOP 8 languages for e-commerce purposes. Sourcing customers around the world
The dropshipping model – how to start selling in several countries simultaneously
We provide translation services for companies
Related posts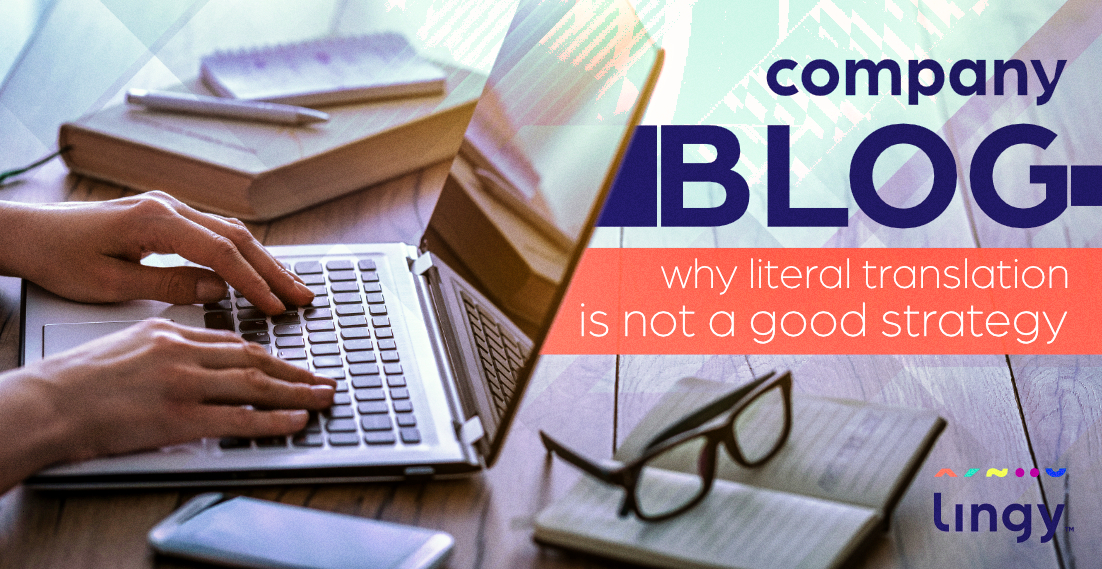 Translating articles and company blog posts is an important part of working with content in foreign markets. What should be avoided, and what should be implemented?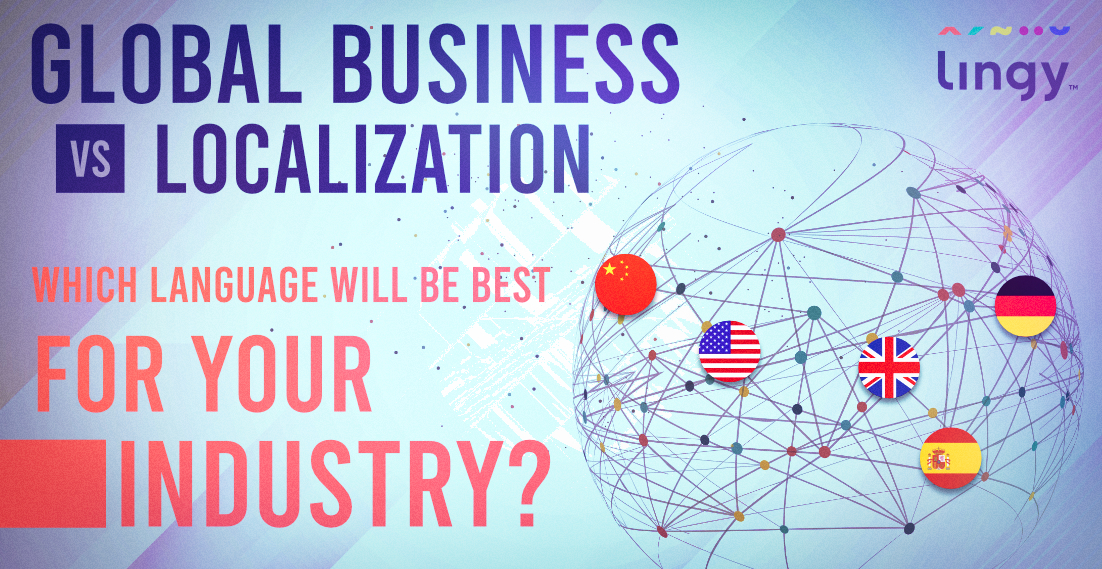 If you want to be internationally successful in e-commerce, you need to plan your content translation work. Translation alone is not enough – localization will be essential.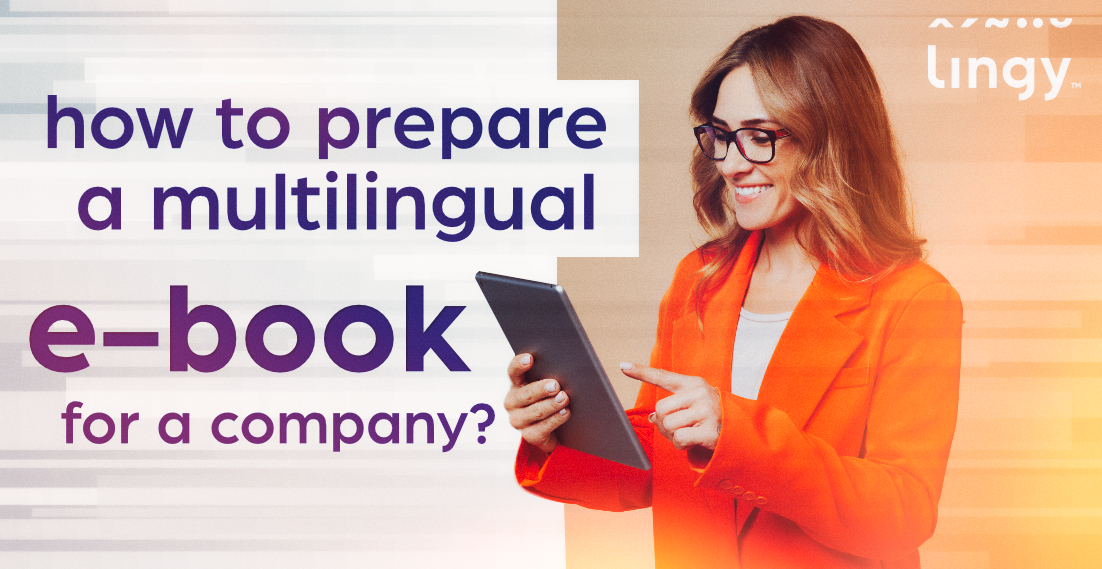 A multilingual e-book for a company is a marketing element to attract the attention of customers and business partners. How do you actually create it? Here are our translation and content tips.