The dropshipping model – how to start selling in several countries simultaneously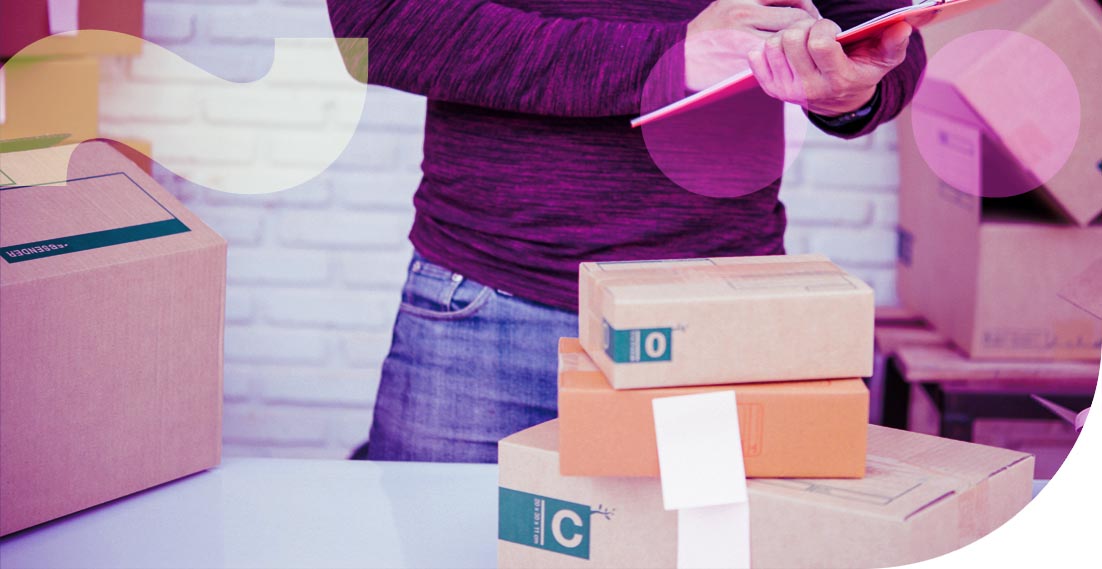 Starting online sales abroad is a huge challenge and an investment that involves a number of necessary actions. What we have in mind here are both the market and marketing preparation (researching the interest in the industry, competition, planning advertising campaigns) as well as technical and logistics preparation (translation of the e-shop, storage and delivery of goods, currency conversion). However, you can avoid some of the tasks if you organise and plan your work properly in advance.
P.S. Check out our website translation service.
We translate in over 60 languages of the world
What is dropshipping? Managing an e-shop using this model
Dropshipping creates one of such opportunities. It is a logistics model that has been gaining its popularity in recent years. It can be used by an e-shop to sell goods that it does not physically have in its warehouse. The delivery of goods is handled by the wholesaler cooperating with the e-shop, while the shop owner can focus on the development of their business, even in terms of marketing – there is no need to manage the shop's own warehouse. Its profit is the margin, which is included in the prices of the products it distributes. Such a system means no investment in goods and a warehouse, thanks to which the seller can more flexibly operate the financial liquidity of their business and check the profitability of selling a given product range. When it comes to the big challenge of entering a new market, you do not need to explain to anyone what savings can be achieved by operating an e-shop in such a system.
Selling using dropshipping. What to look out for when working with wholesalers? Commission, delivery, goods
Anyone who has launched a shop knows that the selection of the right wholesaler is absolutely crucial. What rules should you follow to choose the one that suits your shop's profile best and start earning? If you are thinking about making sales abroad, start by finding out if a given supplier allows shipping to the countries you choose and what are their terms of cooperation with delivery companies and transport costs. Ask about the order processing time – this is a key issue that affects the purchasing decisions of your customers. Take into account that some wholesalers also run their own e-shops and usually offer prices for retail customers that are lower than those presented to business contractors. During such negotiations, pay attention to the potential sales commission and negotiate volume discounts, so that the final balance of estimated costs comes out positive.
The right wholesaler for your eshop – how to make money on dropshipping?
Choosing the right supplier determines the effectiveness of our business later on. Of course, the basic criterion in this case is the price – the standard margin among wholesalers in dropshipping can be from 20 to even 55% depending on the industry and place of sale of given products. Before you decide to offer sales on a foreign market, make sure that you have properly estimated the costs and demand, and as a result have calculated the correct mark-up on prices from a wholesaler that will meet your expectations.
Keep in mind that you can't just throw all products into one bag – for each of them the mark-up may be (or even should be) different. Also, avoid rapid increases in the price of products for which there is a temporary increase in demand – in the short term this is a tempting solution, but this way you may lose customer trust as well as cause hard to your brand image.
Supplier, seller and… system – selling products in dropshipping and integration with the wholesaler
The sales model in dropshipping focuses on removing barriers – both when it comes to business barriers and the physical ones. This means that in most cases you can establish a cooperation with the supplier fully remotely and settle accounts with them in the same way. If the sale of products is going according to your plan, when talking to individual suppliers, consider the potential opportunities to integrate your sales platform. With a large number of products, spending time uploading them to your website will simply be a waste of resources and energy that you can use for marketing and growing your online sales. Currently, there are many platforms on the market that offer ready integrations with wholesalers as well as the ability to create personalised settings. One of the available solutions is the offer of our partner Droplo, which is a platform offering access to nearly a million products from several hundred suppliers, which also makes it possible to integrate online shops with a given wholesaler as well as quick mass export of articles.
The dropshipping model vs. the eshop – how to start selling abroad?
The biggest advantage of selling in the dropshipping model is the fact that you can start launching your products on a foreign market without a large investment, for example in terms of warehouse space. Dropshipping makes it possible to test the popularity of online sales of various industries and products, and then make changes and adjustments quickly and conveniently depending on what goals the owner of the e-shop wants to achieve. Own business run in new circumstances always carries the risk of investment failure, so it is worth looking for opportunities that will help with minimising this risk.
Keep in mind that dropshipping requires a precisely defined strategy. Before you start your sales abroad using this model, carefully analyse the popularity of products in your industry in a given country, look at the results and activities of your competitors, and then define a long-term plan that will allow you to acquire a share of a given market sector. You can decide to sell a large number of small products, where the margin is not high. In such a case your earnings will be based primarily on the number of items sold. The second option is to choose a strict specialisation in a few selected, high-margin products, e.g. electronics. In this case, you need to focus on lower sales, and base your profit primarily on the margin.
Do you want to sell abroad? Your own e-shop, marketing and complaints
Selling in another country is not an easy task, but what wouldn't you do for business? Dropshipping is a sales model that can significantly help you achieve your goals, but if you want to sell online abroad, you can't forget about other aspects of your shop's functioning. The obvious thing is to translate all the content on the site.
As lingy.uk, we have a lot of experience in this area and we will ensure accurate translation of your website, taking into account all issues related to the technical aspects of SEO, which in the longer perspective will affect positioning and, consequently, sales results. You should definitely also think about other marketing activities: create social media profiles that communicate in the language of your new customers, plan a publication strategy on Facebook or Google Display Network ads. Look for business partners in the new market who will make the news about your offer spread on the internet thanks to the appropriate cooperation and affiliate program.
Customer complaints are one of the less pleasant aspects that cannot be forgotten here. Regardless of the level of services you offer, you have to take into account the fact that there will always be a customer that will not be satisfied. It is impossible to please everyone so when calculating the potential cost-benefit balance, consider the shopping habits of consumers in a given country, whether returns are common there and whether making a refund easily available. This cost must be included in the risk of your business, while limiting such opportunities can negatively affect the perception of your brand. That is why it is so important to conduct an in-depth research on the market situation and customer habits in a given country before you decide to expand your sales network.
Dropshipping wholesalers – how to find them?
Wholesalers operating in the dropshipping model are already quite common, both in Poland and in Europe or around the world. This is primarily due to the high profitability and savings resulting from this solution. For them, it is simply another, easily accessible source of income and a new method of attracting business partners. You can browse a database of manufacturers and wholesalers with a preview of their full range and information about prices or stock in Droplo. Facebook groups are another place where it is worth looking for a dropshipping supplier – there are several of them. When making a choice, try to find an offer with the largest possible package of benefits for your customers, taking into account opinions about cooperation with the supplier, its range, price offer, popularity among other sellers (potential competition) or shipping speed and handling possible returns.
Choose your own dropshipping business and develop your e-shop
I hope that this article has helped with clarifying what dropshipping is and what it means to manage a shop in the dropshipping model abroad. Remember that you can combine this solution in your shop with the traditional form of mail-order sales of items from your warehouse. Or maybe you are wondering how to set up an e-shop from scratch based on such a model? If you think this topic is interesting to you, feel free to check out publications made by our partner, Droplo, for example regarding the most common mistakes and increasing the number of orders in dropshipping.
We translate in over 60 languages of the world