Recognising text in an image – OCR software for Translators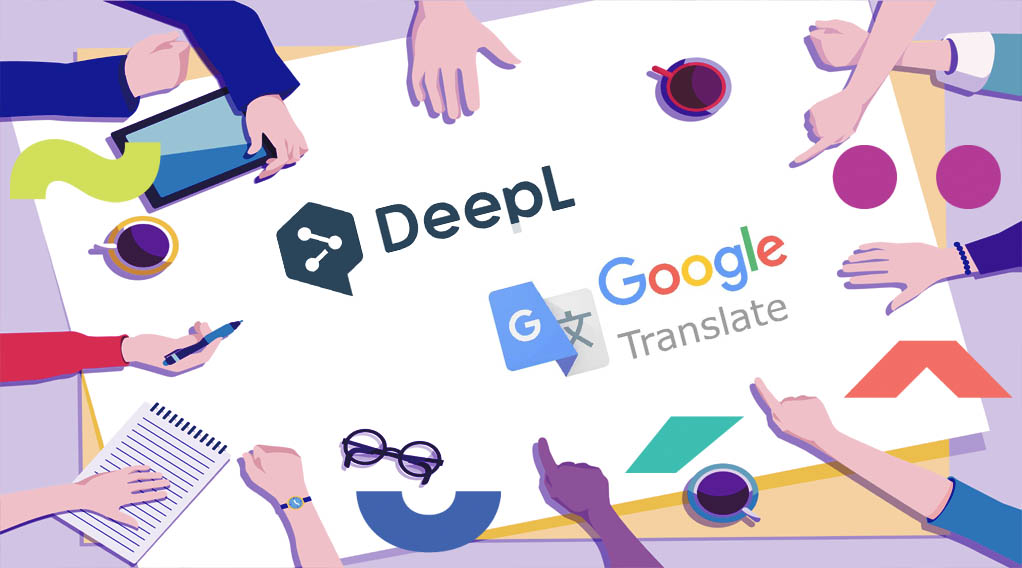 When working on translations, you often face the problem with text recognition in graphical file. Some documents for translation are provided as scans, in non-editable graphical formats, usually as a .jpg, .png or .pdf file. Rewriting text manually is time-consuming. However, there are solutions that will make your work easier. Optical character recognition (OCR) software that will support you with translation-related work of non-editable graphical files.
---
We will translate your graphical files
---
What are non-editable graphical files?
Let's start with clarifying what non-editable graphical files are. They usually involve photos or scans saved in .jpg or .png format. They both lack the possibility of highlighting text and copying it to a text editor.
Such files can also contain scans of vehicle registration certificates, etc. Generally, such documents are saved as a .pdf file. There are two types of files with this extension: open and closed. For open PDF files, there is a possibility of copying text, graphics and other elements, and pasting them to a text editor, such as Word or LibreOffice. Closed PDF files will not make this possible.
What is OCR software?
This issue can be resolved with OCR software. Such software recognises text optically. It enables to read text from photos, scans or closed graphical files. This solution is also used by some apps for translation, such as Google Translate or Prizma Go.
There are many applications and programs available offering OCR technology. You can download them for free or buy them based on a commercial licence. They also vary in terms of effectiveness in text recognition as well as availability of additional features. Which solution should you choose? This depends on the needs, expectations and financial possibilities you have.
Free OCR software
Despite different mobile apps and software using OCR technology, not all of them will be useful in the work of a translator. The key feature should not be just text recognition but the possibility of copying and pasting it to a text editor quickly. For this reason, Google Translate will not be a good idea, despite reading characters from an image well. Moving text from it to another file requires several operations.
From the point of view of translations, solutions available for desktop computers or through dedicated websites will be a better option. There is a big choice of OCR freeware that can be successfully used in your daily work.
Online OCR tool – LightPDF
LightPDF is an OCR tool available only online. Despite its name suggesting otherwise, it makes it possible to read other files, apart from PDFs, including .jpg and .png. It supports numerous languages which improves effectiveness of character recognition. What's interesting is the fact that there are no ads in this software, even though it is a free tool. This improves the comfort of work significantly.
LightPDF is also available in a premium version. After purchasing the licence you will have access to several other features. The above mainly relates to saving forms of text. The free version only enables to save files in .txt format, while the premium version makes it possible to save your work as a .doc, .docx or .rtf file.
OCR.Space – OCR freeware
Ocr.Space is another free OCR solution available online. It makes it possible to load a file from a computer or enter a URL address in order for the software to read and recognise text on a website. It can read text from images in such file formats, as: .jpg, .png and .pdf. It supports 20 languages, including Polish, Chinese, Simplified Chinese, Croatian, etc. The only limitation of this tool is that it will only accept files up to 5 MB.
Big possibilities of the i2OCR converter
The above OCR tools make it possible to read text from images saved as .jpg, .png or .pdf files. i2OCR converter offers significantly bigger possibilities, i.e. it can recognise text from the following file formats: .bmp, .tif, .ppm and .pgm. The recognised characters can be saved as .pdf, .txt, .doc and .docx files. It is interesting that when reading unrecognised words, the software will highlight the recognised text and source in yellow. This way, you can correct any errors in recognition manually.
FreeOCR.net – OCR software for computers
If you want an OCR tool installed on your hard drive, FreeOCR.net will be a great idea. Its use doesn't require internet access and it is a free tool also for commercial use. It is able to recognise text from .pdf, .jpg and .png file formats, saving it in .doc, .docx, .txt, and .rtf files. This software supports Polish, English, Danish, German, Finnish, French, Italian, Dutch, Norwegian, Spanish and Swedish.
---
We're translating using OCR software
---
Mobile applications offering OCR technology
OCR technology is not only available through web-based tools or software for computers. You can also use it on a smartphone. Google Play or AppStore offers a number of solutions that can be used as scanners, with the possibility of text recognition in an image. Downloading this type of tool for your smartphone gives you another benefit: it can be useful when travelling abroad to a country using a language you are not familiar with.
TextGrabber Offline Scan & Translate Photo to Text
TextGrabber is one of the best applications of this type. It is available for free for Android and iOS devices, offering high effectiveness of character recognition. The application can be used offline so no internet access will be required. Another option is the possibility of machine translation of the recognised text. This fact will make it easier to work with a translation on the one hand, while on the other, it will make it possible to understand text when you're travelling to such countries as China or Thailand.
CamScanner – mobile scanner with OCR function
Smartphone users also highly appreciate CamScanner. It is simple in use and offers precise OCR technology. However, it has a serious limitation: it only makes it possible to read text from closed .pdf files. The text is also saved only in this format but the tool makes it possible to improve scan quality as well as to organise and search for saved documents.
Office Lens – OCR tool from Microsoft
Microsoft Office Lens is a mobile application which offers numerous possibilities. It carries the function of a mobile document scanner and also uses the OCR technology for reading text from an image. The files can be saved in Word or PowerPoint format and can be sent to your OneDrive disk or OneNote. The application also stands out for its automated correction of scan perspective which makes it possible to recognise characters effectively regardless of the graphic layout.
Safe text recognition in an image
The creators of software and applications listed in this article guarantee full document security. In the case of online converters, the files are deleted within an hour or less. Tools offering the possibility of saving files in a cloud ensure encrypted connection. Thanks to the above features, you can be sure that important information from your clients will not leak and will be protected against access by unauthorised people.
---
Translation for your business? We will take care of it!