Learn about the 20 essential WordPress plugins that will be useful also in translation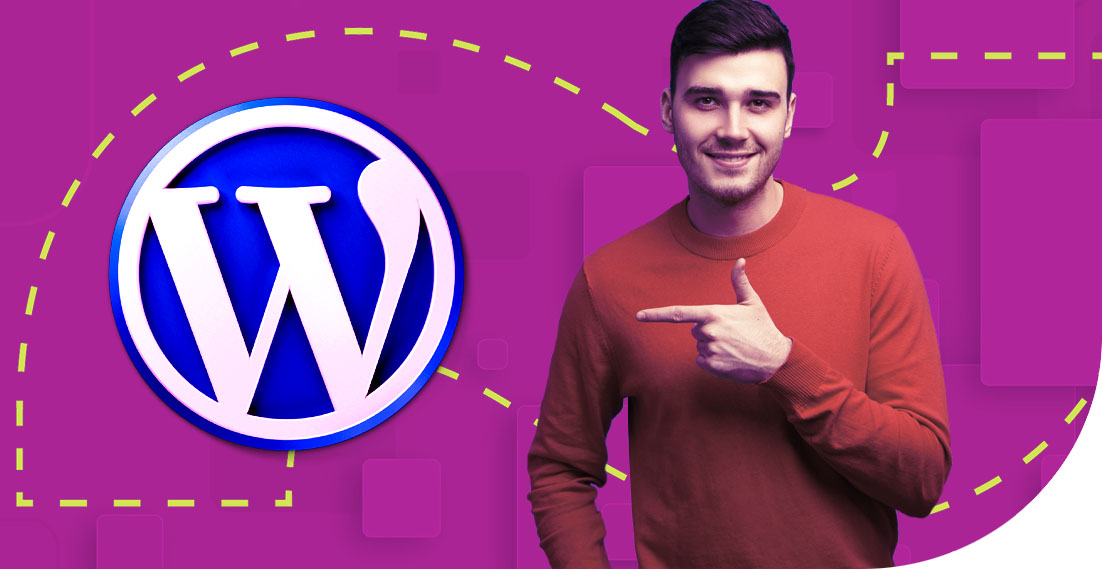 WordPress is currently the most popular CMS (content management system). Why? Because it is easy to use, flexible and offers many free templates. What's more, there is also a large number of plugins that allow you to customize your website to your needs. Do you want to know about the essential WordPress plugins? Read our post to find out.
---
WordPress translation faster and more convenient
---
Essential WordPress plugins you should know
I have listed 20 essential WordPress plugins. They will make it possible to expand your website. Whether you run a blog or your own online shop, you will surely find something for yourself.
The described plugs have various applications and different costs. Most of them are free and easy to use, but there are some that require deeper setup and fees. It's important to note that you should carefully consider which add-ons you really need. Remember that the more plugins, the slower your website will work using this CMS. Install only verified and necessary WordPress plugins.
Is your WordPress-based website slow? Speed ​​it up!
The so-called speed index is becoming increasingly important in website positioning. Is your WordPress-based website slow? There is a plugin that is responsible for handling cache on the server side. It's called the W3 Total Cache.
This plugin saves the data generated once and makes it available to the user. The page loads faster because it avoids reloading of records or connecting to a database. It is a free and very useful plugin. However, it requires proper configuration. A detailed description and installation instructions can be found on the official website of this plugin.
How to open a WordPress-based shop?
Other noteworthy plugins are the ones that help you open your WordPress-based shop. The first one is WooCommerce. It allows you to set up your own e-shop using WordPress. Thanks to it, you can add, remove and edit products yourself. What's more, it helps with management of the shop and provides many possibilities for modification and development. The plugin itself is free and easy to use but extra fees apply to some additional features.
How to set up a WordPress payment system?
To improve the website of an online shop, it would be useful to install a few more plugins, e.g. for the WordPress payment system. The most popular in this category are:
● FONDY,
● WordPress PayPal,
● WP Easy PayPal Payment Accept,
● Przelewy24.
They will make the process of accepting and processing payments much faster and definitely more convenient. Customers can choose from over a dozen payment channels. Some of these plugins are not free but they are definitely worth the investment. Customer satisfaction is guaranteed thanks to them.
Let's talk – get to know the WordPress forum plugin
Other plugins that can make your website more attractive are the ones that will give you the opportunity to create your own discussion forum. The most interesting plugins here are Asgaros and bbPress. What possibilities do they offer? They make it possible to compose messages, send notifications or add reactions. They are easy to use and configure, and most importantly, they are free. If you plan to expand your WordPress site with an interesting discussion forum, these plugins may turn out to be essential.
GDPR plugin for WordPress
One more essential plug is Complianz | GDPR Cookie Consent. After installing it, users of your website will be able to choose whether to accept or reject the use of cookies. These are files that collect data about visitors of a given website.
This plugin is not only a good practice in legal terms, but also a good way to build trust among users. It covers both GDPR and CCPA regulations. It is also worth mentioning that it is free, and its only disadvantage is that you have to create a cookie list yourself in the plugin settings.
How to make a copy of a WordPress website?
Updraft is another plugin worth noting. It simplifies the process of restoring and backing up your WordPress website. It is the most popular and highest rated plugin in the world. No wonder as data backup is very important. Therefore, it should not be surprising that it is listed as one of essential WordPress plugins.
WordPress and meta tags – how to configure them?
When it comes to the necessary WordPress plugins, I should mention those that optimise the website in terms of positioning. They are YOAST SEO and Rank Math SEO, offering many SEO tools which will attract a lot of people to your website, when used correctly. The biggest advantage of these plugins is that they make it possible to customize your WordPress meta tags. Both plugins are free and in both, you can also expect some fees to apply for additional features.
WordPress mailing campaigns – a plugin for newsletters
When you have a website, you should think about a mailing campaign. There are plugins to help with this, i.e. Newsletter – WordPress Plugin, MailChimp and MailerLight.
Thanks to them, you can easily build mailing lists and automate the process of sending and tracking emails. Moreover, these plugins will allow you to create your own newsletter subscription form. If you want to stay in touch with your users on WordPress, a newsletter plugin will definitely be useful.
WordPress and users – role management plugins
A website should also feature user profiles. The plugins that will allow you to create them are User Registration, RegistrationMagic and Ultimate Member.
All 3 plugins are free and can be extended. They will make it possible to easily create a registration form. Users will be able to edit their profile, change their password, log out, etc. An interesting option is also the possibility of adding roles and assigning them access to specific information on the website.
How to ensure correct redirects in WordPress?
301 Redirects – Easy Redirect Manage is another essential plugin. It helps with managing and creating 301, 302, 307 redirects for your WordPress site. It is free and easy to use. It will definitely come in handy when your website has content that is expiring and you want to avoid sending visitors to the 404 error page.
WordPress plugins that are useful in translation
As you can see, there are a lot of WordPress plugins and they have many applications. There are also plugins for translating pages running on this CMS system, including WPML. It is probably the oldest and most stable WordPress translation plugin.
The huge advantage is that WPML works well with most themes and other plugins, so there is no problem with compatibility. An interesting option is the ability to connect to translation services, thanks to which you will create the desired language version of the website.
Most plugins are free and easy to set up. You don't need to know HTML, CSS or PHP. They are included on this list for a reason. These are essential WordPress plugins that will significantly improve the quality and functionality of your website.
---
We help with translating WordPress using the WPML plugin
---