How to Sell Products Online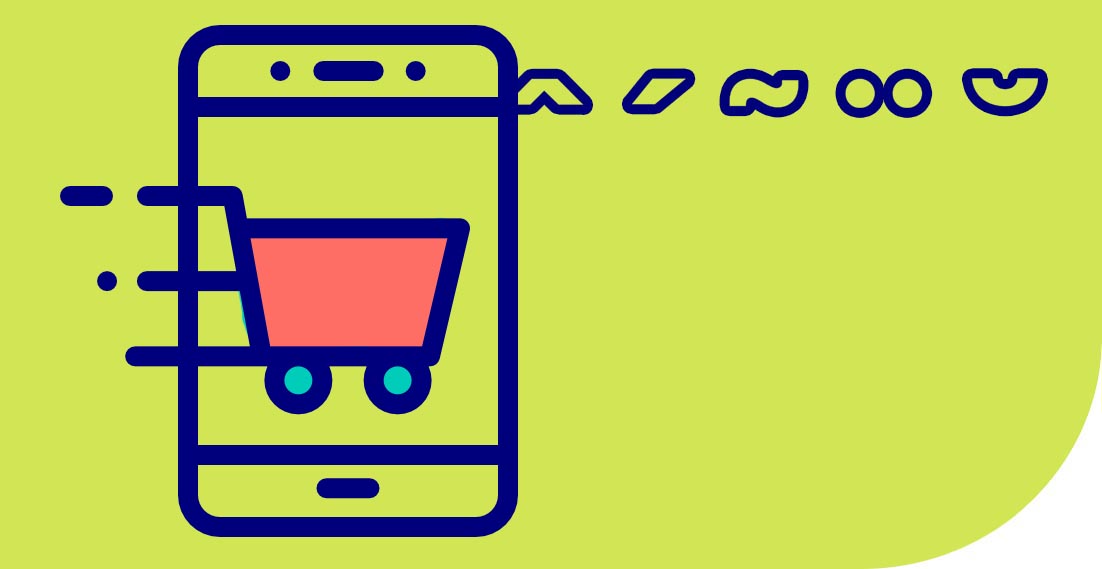 Starting a business that sells products online is extremely popular nowadays. According to Statista, the total eCommerce market has a revenue of $3.2 trillion in 2021 and it has a growth rate of 6.3% annually. This is due to consumers all over the world starting to buy more and more products online instead of from a physical store. This gives opportunity to entrepreneurs to sell to almost anyone around the world without worrying about setting up and maintaining physical stores overseas. The competition is extremely fierce in the eCommerce market but it doesn't mean that you shouldn't try to get a piece of the pie, you just need to know what to sell, where to sell and how to sell.
---
Translation for your eCommerce listings
---
What products should you sell online?
Generic Vs niche
There are countless items on online eCommerce sites such as eBay and Amazon. Most of those products are generic products with little to no differentiation between them. They most likely are made in the same factory in China and are only competing on price. So unless you have a very clear version of a product that will succeed and have enough money to buy in bulk to a point where you have a clear cost advantage to allow you to compete in price, I would suggest that you should aim for finding a niche then compete with branding or higher quality products.
Finding a niche
Finding a niche market can be easier than you think. You can start thinking about what products you and your friends will want to buy, such as espresso machine accessories or unique home decor items. Once you have found the niche that you are interested in then you can start looking at the individual items that you would want to sell online.
Sourcing products to sell online
Once you have picked the niche that you want to focus on, you can then start finding the individual products that you want to sell online. This can be time-consuming but it is important to pick products that have potential instead of just buying the generic products that do not stand out. A good place to start is to look at the data provided by Amazon.
Best Sellers Rank, Movers & Shakers on Amazon
Amazon shows you what products are currently best selling via the Best Sellers Rank, Movers & Shakers shows you the currently trending products which will give you an idea on what type of products in your niche that people are interested in buying and at what price.
How to use Google Trends to find products
Google Trends is a useful tool that can help you to decide what products to sell and it is free! You can compare different products from the niche that you have selected and it will show you the popularity of the products over time which can help you to determine the exact type of products that you should sell in the niche that you picked.
"Selling Chinese products on Amazon"
There is a reason why people always ask "How to sell products from Alibaba?". This is because Alibaba is a Chinese B2B online marketplace that has so many products for you to buy in bulk and then resale for profits. A lot of those sellers can offer customisation options of the products such as branding or small changes to the products when you buy in bulk which can help you differentiate your products from the rest. This is extremely important as the market is saturated and it is important to have the edge over all the other competitors. Picking a product that you think you and your friends would like is also a good idea because if you as the seller do not like the products then the customers probably would not like it either. AliExpress can work too but it is more consumer forced which the pricing of the products might not be as attractive and customisation options might be more limited.
Once you have placed your order on Alibaba then you can start preparing product listings on different eCommerce sites while you are waiting for the products to arrive.
---
Need help with product manual translation?
---
Where to sell your products globally?
There are so many different eCommerce platforms that you can choose from but the most popular ones are Amazon and eBay. Both of them have extremely large traffic and revenue and they are still growing rapidly. They both have a large geographical reach which allows you to sell internationally much easier than if you were to set up your own shop. The selling fee on eBay is about 2% cheaper than Amazon once you decided to open up an eBay store but Amazon offers a lot of different features to help you sell your products They both have their Pros and Cons and it depends on how you would like to run your business.
Selling on Amazon
There are countless sellers that are selling Chinese products on Amazon and why is that? It is because Amazon is the number one platform in terms of traffic and revenue. According to Investopedia, Amazon's revenue is about 30 times more at $321 billion annually in 2020. This means it is a platform with more customers who are spending more on it. But why is that? The short answer is convenience.
Amazon's website is easy to use and its Fulfilled by Amazon listings makes returns way easier and allow customers to see the listing as more trustworthy. Fulfilled by Amazon is an amazing feature to help you sell your products, but more on that later.
Amazon selling fees
You will first have to register an Amazon Seller Central account. There are two main plans that you can select to sell on Amazon after. The first one is the individual plan which you will have to pay $0.99 per listing plus other selling fees which varies by item category but the average is 15%. It limits your item selling limits to 40 items per month which I would not recommend unless you are just testing the water.
The other plan is the professional plan which cost $39.99 per month plus other selling fee and it has no item selling limits. This allows you to sell more than 40 items per month and it makes way more sense for all businesses to select this plan instead of the individual one.
Obtaining UPCs for your products
You will then need to purchase a Universal Product Code (UPC) for each of your listings. It acts as IDs for your products in order for Amazon to identify them. Amazon suggests sellers get their UPCs from GS1 which each item will cost $30 or a fee of $750 for 1-100 items plus an annual renewal fee. This is necessary if you are selling unique products with your branding on them.
Fulfilment methods
There are two fulfilment methods that you can choose from, Fulfilled by Merchant (FBM) or Fulfilled by Amazon (FBA). Both have their own unique fees to pay and FBA is often the cheaper and more convenient option.
FBA means Amazon will take your products off of you when they arrives and they will handle the storage, packaging, shipping and return of your products which saves you time and effort and allow you to focus more on sourcing the products and selling them. See the full list of FBA cost here.
FBM means that you will have to handle packaging and shipping yourself and it is often more expensive than FBA. And the time and labour costs are one of the main downsides of FBM.
Selling on eBay
Although eBay isn't as big as Amazon, it is still a selling platform that you shouldn't ignore. Selling on eBay is much simpler due because eBay is more of a seller-to-buyer platform and they will not handle your products' packing, shipping and returns for you. But eBay is a good place to start if you want to sell in smaller quantities at first and see how the market reacts to your products
You will need to register an eBay account and PayPal account then link those two together on eBay. Then you can already start listing your products but I would recommend editing your eBay seller profile to make it more professional and trustworthy.
The amount of items that you can sell per month is limited by your reputation on eBay. The number will increase as you improve your reputation. Alternatively, you can set up an eBay store which allows you to sell a lot more items, but there is a monthly subscription cost.
eBay selling fees
You can list 250 items on eBay for free per month given that your seller account's reputation is high enough, you will be charged $0.35 per item after that. 12.55% of the final sale price plus $0.30 will also be charged every time you sell an item.
If you decided to create an eBay store then you can sell more items right at the start and there are a number of different plans ranging from $7.95 to $349.95 per month which allows you to sell a different amount of products on eBay.
The payment method fee is another thing to consider. It is 2.7% plus $0.25 per item sold but for PayPal then it is 2.9% plus $0.30 per item sold.
Product descriptions and images in listings
Everyone prefers a listing that has high-quality product images and a product description that has not got any gramma mistakes. It is important to provide the best product images that show the best attributes of your products and it's usage for customers to perceive it as a high-quality product from a trustworthy seller. Do not just copy and paste the image you got from Alibaba onto your product listing as this is most likely alarming for most of the customers who see it.
A huge number of listing on eBay and Amazon also have product descriptions that are straight-up copied from their Alibaba listings or are not translated properly which often brings up red flags when a customer sees it. It is important to have your product description written accurately and have the product listing translated properly after in order for your listing to appear as appealing as it can. Having a grammar correct product description can be the deciding factor for your customer over your competitor's listing which you really should pay more attention to it.
---
Flawless translation for your product listings
---
How to sell products globally
It is important to stand out from your competitors in this competitive market. Unique products, better branding, better return policy, better product listing can really be the determining factors. It is worth it to spend more time and effort them experimenting on different listing styles and products to see what works best. Good luck!