How to Market your Business Internationally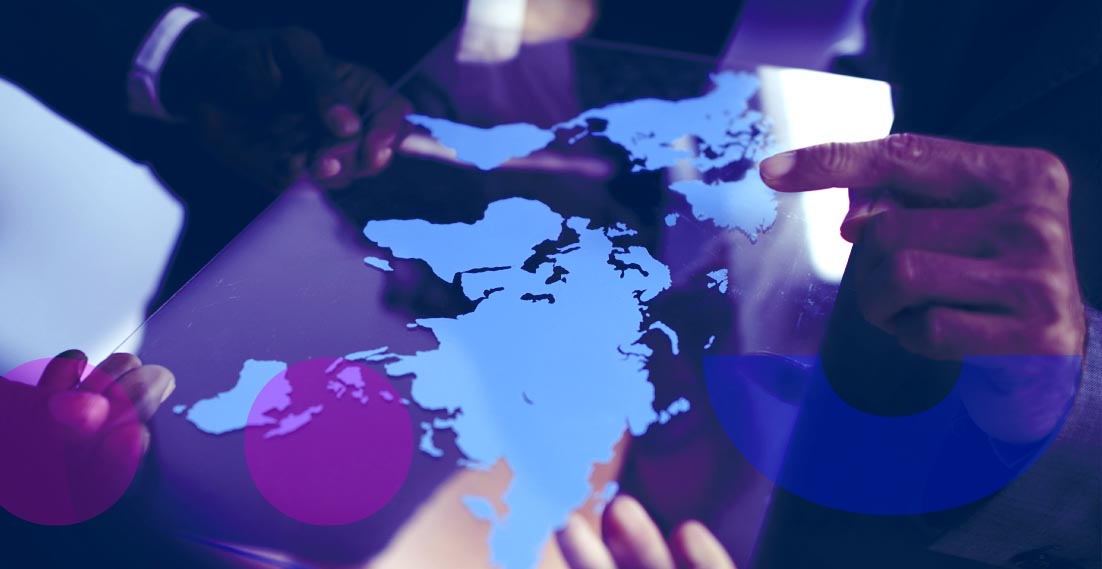 Expanding internationally is often a move that a lot of big companies make when they want to keep growing their businesses, but businesses of any size can also do it now thanks to the internet. E-commerce platforms such as eBay and Amazon allow businesses from all over the world to sell their products to anyone as long as the location is covered by the platforms. You can even set up your e-commerce site to sell goods! No matter what your approach is, you will still need to tell people about your products and services and this action basically is marketing. So how do you market your business internationally?
---
Translation for your multilingual website
---
Know your customers
It is important to tailor your marketing materials for the people who are most likely to be interested in your products. It is useful to create a buyer persona to help you to get a clear picture of who your customers are and what they need. You can start by looking at your existing customers, such as how old they are and their social media channels. Or you can do some research online or look at your competitors' marketing materials to find out about your potential buys. Creating a buyer persona can help you to create marketing materials just for them! Tailored made content for a specific target group is often have better results than the one that targets the mass audience.
Social media marketing
Almost everyone is on social media, they often scroll through them a couple of times a day. It might just be the perfect way to let them know about your products! Setting up a social media page can let your customer discover your business. If you have already found out from the buyer persona which social media platforms that your customers are most likely on, you should focus your time and effort on those! Different groups of audiences would have different preferred social media platforms so it really depends on your business and your customers. The most popular social media platforms are Facebook, Instagram, YouTube, Twitter and LinkedIn.
Posting regularly on social media can help you gather followers that can act as positive words of mouth and promote your business for you! Setting up a media plan each month can also help you organise what content you should post and when you should post them. The type of post you create is depended on your customers, they can be products attributes, promotions, users' testimonies, just anything that you think your customer would be interested in. You might also want to consider creating a multi-lingual social media page to help your overseas' customer to engage with your page. Creating a separate page for specific regions also can work well. It is important to have accurate translations for your social media posts in order for your business to appear professional and trustworthy!
Online Paid Advertising
Placing Paid ads can help your business to stand out in front of your customer's eyes. There are a lot of platforms that you can do so on, the biggest ones being Google Ads and Facebook Ads. We will focus on those two in this article but advertising on Twitter and LinkedIn also should be considered depending on the type of your business.
Google Ads
There are several types of paid ads that you can place with Google, they all serve different purposes. Here are a few of the most common ads types:
Search Ads – They show up at the top of the search results which can help you to be seen by your customers before your competitors. This is good for new businesses for which Google has given a low domain authority.
Shopping Ads – They will show up at the top in the search results but with an image of your product and the price, clicking on the ads will direct your customer to your product page.
Display Ads – Images of your ads will show up on different website that are Google partners such as Gmail or forums. This helps you to target specific audiences and increase your brand awareness.
YouTube Ads – YouTueb is a Google product which you can place ads on YouTube which allows you to places ads in short video format. It allows you to get creative with your ads or providing more information than other ads type.
Facebook Ads
Facebook Business Manager makes Facebook and Instagram advertising accessible for almost every business. Through Facebook Business Manager, you can place different ads types on their platforms, including Instagram, which is one of the Facebook platforms, is one of the most popular social media platforms along with younger audiences.
Image Ads – You can create a post on your business page and promote that post, it can generate brand awareness and promote your products with this method and it is the most simple way to advertise on FaceBook
Video Ads – Similar to image ads, you create a post that contains a video and you can then promote that post. Video ads can have fewer limitations compared to image ads but the content has to be engaging in order to keep the audience watching the full video.
Carousel ads – It is an ads that contains multiple images or videos. It is suitable if you have a themed campaign or a group of related products that you would like to promote
There are more social media platforms and ads types of ads that we have not mentioned here and it is recommended to go through all of them first and pick the right that suits your business the best! Also, there are no right or wrong answers, you should monitor the results from the ads and make adjustments regularly.
Content Marketing
Creating content is an important part of digital marketing. It can attract, retain and engage your customers. Videos, posts, articles and podcasts are examples of the content that you can create. It can increase website traffic, brand awareness and improve public relations when done right.
Content marketing also allows customers to find your business more easily via a search engine such as Google. This action is part of search engine optimisation (SEO). SEO is very important nowadays because purchasing online is more popular than ever especially after the start of the pandemic. The key here is to follow Google's guidelines but most importantly, creating engaging content that is tailored for your target audience.
It is important to remember that it is often more effective to create content in local languages for the target region. Researching the culture of the region is a must. If you are not sure then consulting a translation agency is advised to avoid any possibility for mistranslation or offensive content.
---
Native speakers to translate your social media posts
---
How to market your business internationally
It is a good idea to research what part of digital marketing would benefit you the most and focus on them if you have very limited resources. Creating a strategy can also help you focus on what is important to your business and your customer, so don't rush straight into it without enough planning. There is so much more about digital marketing that is it impossible to cover them all in this article. Helpfully this article can act as a quick start guide for your international marketing journey!