How to Increase Online Sales?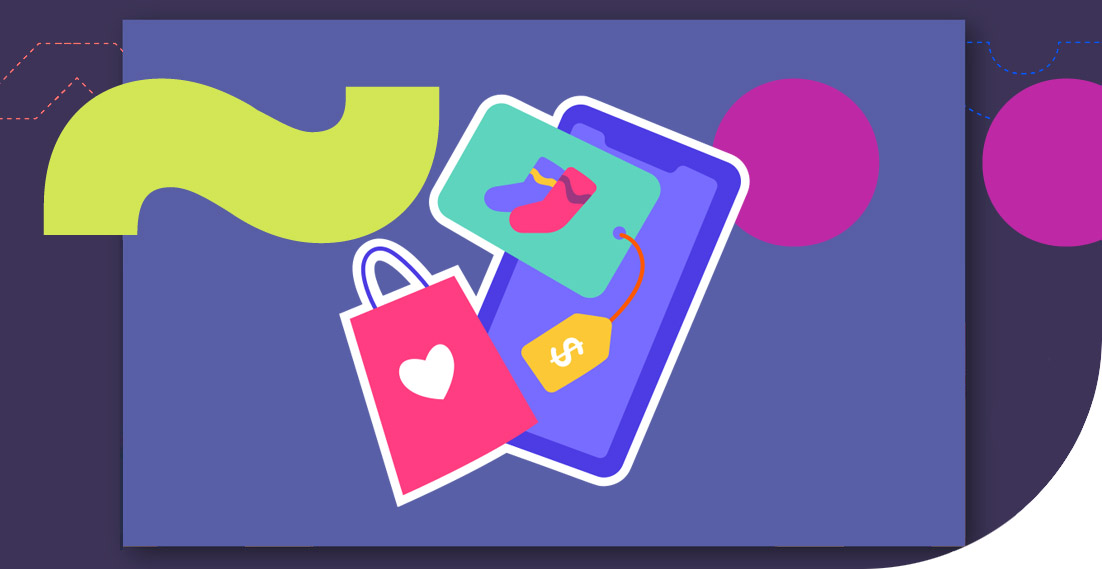 How to increase online sales? As a small business? Online store? Increasing sales should be one of your primary goals no matter how big or what type your business is. Online channels are the main sources of sales for most businesses nowadays, focusing on them can effectively increase your sales if done correctly.
---
Flawless translation for your website
---
Selling internationally online
Selling online allows you to expand your customer base, your sales are no longer limited to your local areas. You can sell to anyone around the world as long as your messages and products can reach them.
So how to sell internationally online?
Finding the right market
It is important to do market research to find out what markets you should enter before you do so. Understanding the target market can save you a lot of time and resources and increase your online sales more effectively.
There are a lot of different ways to do market research, even when you have a very limited budget or no budget at all
Think with Google
It is a completely free tool provided by Google that helps a lot of small to medium businesses. It provides a large number of market research, digital trends and data reports. There are articles about consumer trends that might help you to pick the right market to enter and help you decide ways to market your products internationally.
Picking your selling platforms
So you have decided to sell online, but how? There are different selling platforms that you can choose from, depending on your needs. Selling on multiple platforms can potentially increase your online sales as well, but it will require more maintenance.
Selling on your own online store
Having your own online store gives you full control. It also cuts out the middleman and allows you to have more percentage of the profit. It can be more complicated than using the platforms above but the flexibility that it comes with cannot be ignored.
Selling on eBay
Selling abroad on eBay is one of the easiest ways to increase online sales, especially for small businesses. It is easy to become an eBay seller, you can list your products on eBay and reach customers all around the world. Learn more
Selling on Amazon
You may want to sell on Amazon as it is considered to be a more trustworthy platform. Fulfilment by Amazon is one of the biggest reasons why a lot of small businesses choose to sell on Amazon over other selling platforms. It allows your product to be stored and delivered by Amazon and get Amazon's customer services and returns. Learn more
How to increase online sales?
So you've done your research, picked your platforms, perhaps set up your own online store. What's next? It's time to optimise your sales copies and your website in order to increase your online sales! The aim is to make your business appears to be as attractive as possible in your customers' eyes.
Write accurate and professional sales copy
Sales copy is the text you put onto the product page to persuade your customer to purchase your product. It is important to be truthful about your product and let your customer know why they should buy your products but not your competitors'. It is a key element for you to increase your online store's sales. You can talk about the special attributes of your products or what benefits it brings to your customers.
It is beneficial to have your sales copy in different languages if you are selling internationally online. It will allow your customer to understand your products better and feel more connected to your business.
Translation fails
It is important to make sure that your copy makes exactly what you intend it to mean and contains no grammar mistakes. There are hundreds of famous examples of incorrectly translated copies by big companies, such as KFC China's "Eat your fingers off".
Mistranslated copies can make your business seem unprofessional or offend your customers overseas and ruin your business' reputation in the worst-case scenario.
Providing the best copies
It is important to avoid mistranslation if you are trying to sell internationally online. You might not understand the foreign language that your new market uses which makes it difficult for you to write the copies in a foreign language yourself. It is best to seek help from a professional translation agency to help you with the copies. There are different types of translation services available usually. The best type would be having a native speaker do the translation for you to make sure that your copy sounds natural and is exactly what you intend it to mean, also there would be no chance that the copy would be offensive if it is done by a native speaker. It usually costs more but it is worth it.
---
Need professional sales copy translations?
---
Using high-quality product images
Low-quality product images are a clear red flag for anyone online shoppers nowadays. Having professionally done images on your website can show that your business is trustworthy. It is important to make sure that all the images on your website are in high definition. It is wise to spend some time taking high-quality pictures of your products or even hire external photographers if possible to have the edge over your competitors. This is especially important if you are wondering how to increase your online store's sales. This is because you will need more proof to show your customers that you are legitimate if they are purchasing online but not just looking at your website for information.
Investing in paid ads
It is important for your products to be seen by your target audience, but how? By placing paid ads online. Place paid ads can be easy and inexpensive, so you can do so no matter if you run a small business or a multinational corporation. There are different platforms that you can do so. The most popular ones would be Google and Facebook. They are both used worldwide and can be an effective way to reach more customers and increase online sales for your small business or your online store.
Google Ads
It is the most popular online advertising platform. You can use it to place ads on different Google platforms such as Youtube and Gmail. It allows you to be more accurate by narrowing down your target audience and display different types of ads to them, such as search, display and shopping ads. Different types of ads and extensions allow a large degree of flexibility for you to tailor your ads for your target audience specifically and allow you to monitor the performance of your ads which you then can make adjustments after. Learn more
Facebook Ads
Facebook and Instagram are important platforms for a lot of small businesses to interact with their customers. A lot of people also set up their shops on Facebook and Instagram to sell their products. You can place ads on the two platforms using Facebook Ads to reach more customers worldwide no matter if you run a Facebook/ Instagram shop or not. Facebook Ads also has different types of ads and extensions that you can place and has a lot of options for you to narrow down your audience for the best results. Learn more
It is important to know your audience before you place your ads, different demographics will gravitate towards different platforms. It might be more effective to place your ads on Instagram if you want to target young audiences. There are also other platforms that you can place your ads on such as LinkedIn. It would be beneficial to research your audience and the platforms before you place your ads. If you are placing ads in a foreign language, then don't forget to get the copies to be proofread before launching them to make sure that the translations are correct!
Having localised versions of your website
It is a lot easier to persuade someone to buy your products if you speak their language. The same goes for online sales. Having a localised version of your website allows customers to fully understand what your messages are and be able to relate to your brand and products more. It is important to reduce the effort required for the customer to get to know your products and purchase your products. Having localised versions of your website is a good answer to how to increase online sales.
Similarly to sales copies, it is important to have your website translated professionally to ensure the best communication between you and your customers. It is always worth spending more to hire a native speaker to do the job properly to avoid any risk of mistranslation.
---
Translation for your website? We will take care of it!
---
How to increase online sales?
Expanding internationally is a clear path to increase your online sales. It is now easier than ever to do so. Utilising different platforms online to sell, advertise and improve your products worldwide is now available to most businesses no matter how big they are. There are also a huge number of resources that can help you with your journey of selling internationally online that help you set up your online store, place ads and ship internationally. It is beneficial to spend some time reading up about them before you start.
It is important to invest in high-quality translation as well if you want to enter a new market that speaks a different language. This is an element that is often overlooked but can have a huge impact on your online sales. It is important to consider that when selling online.