Discover the best educational platforms with online courses – TOP 3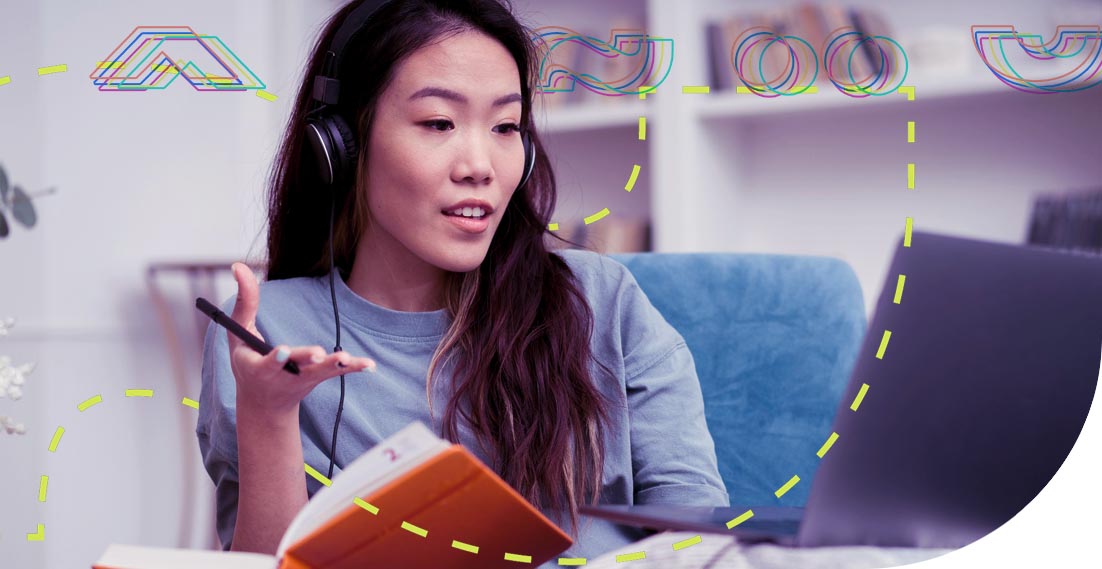 Do you want to acquire new skills? Do you like to develop yourself? If so, you will certainly like learning through online learning platforms. This solution is not only attractive but also convenient. It allows you to take the course following your own schedule. Also, it is effective and surprisingly affordable. It is estimated that people using e-learning platforms learn 40% faster than people attending standard classes. Moreover, the vast majority of online courses provide certifications that are useful in both professional and private life. Find out the best online learning platforms below.
Flawless translation for your multilingual purposes
E-learning platform – what is it?
What exactly is an online education platform? It's a learning management system, or LMS (Learning Management System). Schools and corporations use it to run online courses and classes. Its most significant advantage is that it automates such tasks as grading, processing statistics and generating reports.
What's more, an e-learning platform is a place that offers users access to educational materials via computers, laptops and mobile devices. The advantage of this solution is that:
It allows you to work at your own pace.
It provides the comfort of studying at home.
It is accessible from a web browser.
It allows you to develop time management skills.
It is affordable.
What should a good online learning platform have?
A good online learning platform should offer benefits for both instructors and learners. It must provide learners with a learning space and the right tools for learning and communication. It should also allow teachers to easily create courses and share and manage teaching materials. It must also allow them to track and analyze their students' progress. Also, such a platform should work with other information systems.
Types of online course delivery platforms, or LMS platforms
There are three types of online learning platforms: open-source platforms, commercial platforms and individually developed platforms. The former are free, and their source code can be modified according to your needs. Such solutions include Moodle and WordPress LMS. As for commercial platforms, they are chargeable and, in most cases, customized. Special companies handle their implementation. Examples of such systems are Fronter and WebCT. On the other hand, there are individually developed university platforms. They are created to support traditional classes and allow remote teaching. Such platforms include PG, SAS, CENO and EDU.
EDX – the best educational platform with online courses
Wondering what the best platform for online training is? EDX is undoubtedly a worthwhile option. It features a collection of courses from various industries, including medicine, engineering, statistics, art, architecture and economics. It is a virtual library with free educational materials. We're talking about texts, videos or photographs. The EDX platform works with many universities and offers paid certifications. Its training courses are professional and allow you to acquire many new skills.
Thinkific – a platform for creating your own e-learning courses
What about tools that allow you to create e-learning courses? Thinkific is one of them. Creating a training course in it is extremely simple, intuitive and fast, thanks to a convenient drag-and-drop function. The platform also offers access to special tools for motivating learners. Moreover, it allows you to set up your own website to promote and sell your online courses. This tool is chargeable and available in 3 different plans:
Basic – $39/month,
Pro – $79/month,
Premier – $399/month.
LearnWorlds – something for video creators
Another such platform is LearnWorlds. It allows you to create and share educational videos. This solution is handy for creating courses for learners of foreign languages, such as English or German. Why? Because it allows you to add a transcription of the recording, that is, make a textual record of it. Also, LearnWorlds enables you to create tests, build a community and set up and promote your own site. The price of this tool is $24 per month for the starter package, $79 per month for the Pro Trainer package and $249 per month for the Learning Center package.
Online training platforms – is it worth using them?
As you can see, online training platforms are incredibly effective. They allow you to gain new knowledge, obtain unique certifications and develop your existing skills. They are helpful for both trainees and instructors. For many professionals, they are a source of additional income. They streamline many processes and have a positive impact on the entire learning process. They are tools worth considering.
Other articles:
What is an infographic and what is it intended for?
Flawless translation for your multilingual purposes
Frequently asked questions:
What is an educational platform?

A learning platform is a virtual space used to share information and materials. It includes online courses and training
What are the educational platforms?

There are three types of educational platforms: open source platforms (e.g., Moodle), commercial platforms (e.g., Fronter) and individually developed platforms (e.g., SAS).
What is the Moodle learning platform?

Moodle is a free application used to create and manage online courses. The name of this platform is an acronym for the English words Modular Object-Oriented Dynamic Learning Environment.