Company blog – why is literal translation of content not a good strategy?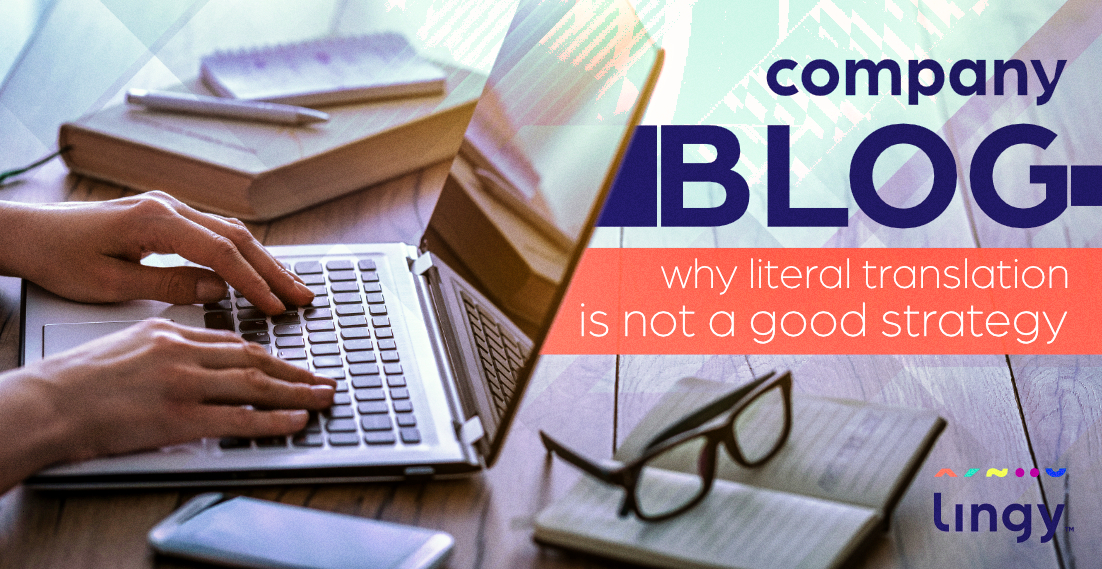 Today, content marketing does not only involve the creation of content used in social media. Companies and brands that care about the recognition and opinion of being an expert in the industry are eager to share content on company blogs. Blog posts not only build a position in business, but also support the positioning process or generate traffic on a website or e-shop.
When deciding to grow a company and expand into a foreign market, content is translated into specific foreign languages. Many entrepreneurs, both in e-commerce and other business sectors, use off-the-shelf tools and machine translators. In the case of a company blog, this will not always be a good solution. Why? What can you lose by not choosing to be supported by a translation agency?
Refer to our post about blog articles in foreign languages and don't let yourself be surprised by foreign search engine rules and audience expectations. 
We provide translation services for companies
Why should you have a company blog?
Before we move on to the issues surrounding the translation of company blog content, let us remind you of the key strengths of a blog in e-shops and websites.
A company blog is a space where you can share your knowledge and experience with your audience. Case studies created on the basis of the implemented projects are not only a source of interesting facts, but above all they present the process of operation of a specific company. Blog articles created by copywriters can be an inspiration, while a well-developed content map will keep the recipient for longer within the shop or website. This can result in a successful transaction or service order.
Positioning and advertising – treat the blog as a supporting element
A company blog is also an important part of generating more traffic and SEO online. Thanks to interesting content, but also texts prepared in accordance with SEO principles, the website will appear higher in search results. It will therefore be more visible to users searching for specific keywords. In addition, texts published in the blog section can support advertising campaigns – both in social media and search engines. Expert content with infographics is also often a component of newsletter campaigns.
How to properly translate a blog?
When entering foreign markets, it's obvious that you want a high position in the search results as well as a good outcome of your advertising campaigns. A well-developed business and marketing strategy should not only take into account the translation of product descriptions or advertising slogans. Blog articles should also be translated, and often even rewritten, to comply with the principles of hyper-localization.
What can you achieve through hyper-localization?
Translation using localization is a very important step towards showing respect to the recipient (i.e. the potential customer). This is a signal that you want them to visit your blog with pleasure, and not generate a rejection rate instead. The use of localization in translation makes it possible for the content to be matched not only linguistically but also culturally. This will make the text more memorable for the reader. It will be faster to build the reader's bond with the brand, inspire trust and become known as an expert in a given industry.
In addition, translation by a native speaker will exclude the possibility of errors that arise as a result of the translator's work, could offend the recipient and discourage them from any further interaction. The blog text localized by an experienced translator will also sound more natural and encourage reading, and as a result, generate more traffic.
What foreign language should you translate into?
While the answer to this question seems obvious, it is worth pointing out that it will not always be English. Depending on the region in which you intend to develop your services and the audience, you can choose a different one. Chinese, Arabic, Spanish or German are also chosen for global businesses as often as English. The choice of language should be preceded by a thorough analysis of the market and preparation of the strategy.
Why is corporate blog translation so important for SEO?
Translating a company blog also requires taking into account the SEO rules applicable in a given country, in the foreign language in question. A literal translation will not guarantee success in search results; on the contrary, it can literally cost you a lot. Each language has its own peculiarities, which condition the queries typed into the search engine by the audience. Keywords must therefore be tailored to a particular market rather than a well-known location.
We will take care of your audience's comfort
Whatever industry you represent, we will look after the translation of your blog posts. We will not only prepare a translation that complies with the principles of localization. We will also highlight the SEO aspects to build your company's position in a foreign search engine.
Take care of a good start in global markets today – let your articles be read not only by copywriters. By acquiring the attention of potential customers online, you gain the chance of a successful transaction, and after all, that's what you want, right?
Find out more about translating blog content and SEO content:
What is SEO translation and why do you need it? – Blog – Lingy
How to ensure a good translation of your company blog? Who should be in charge of it? – Blog – Lingy
Related posts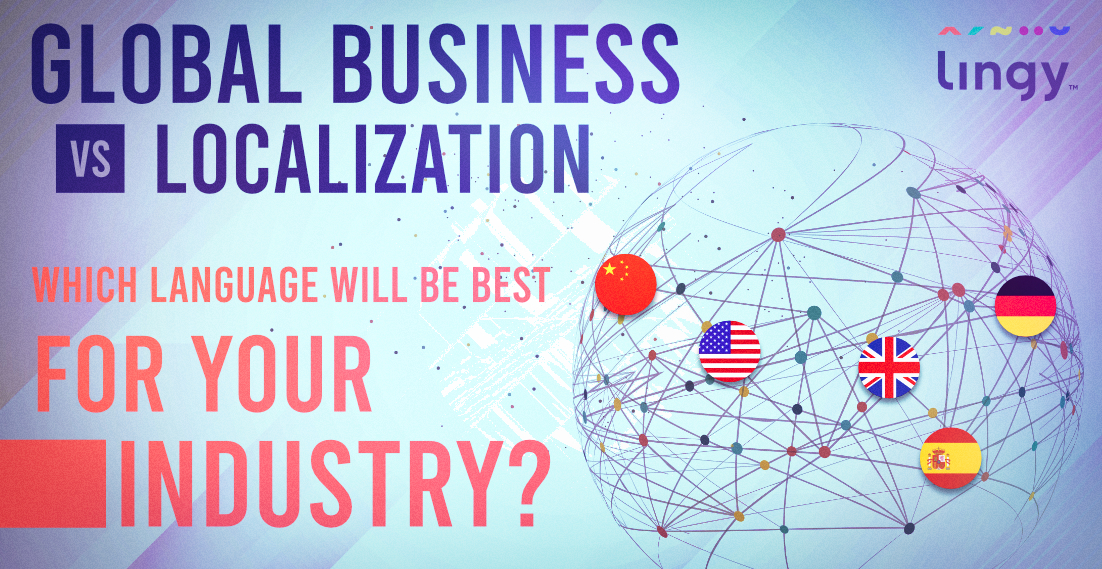 If you want to be internationally successful in e-commerce, you need to plan your content translation work. Translation alone is not enough – localization will be essential.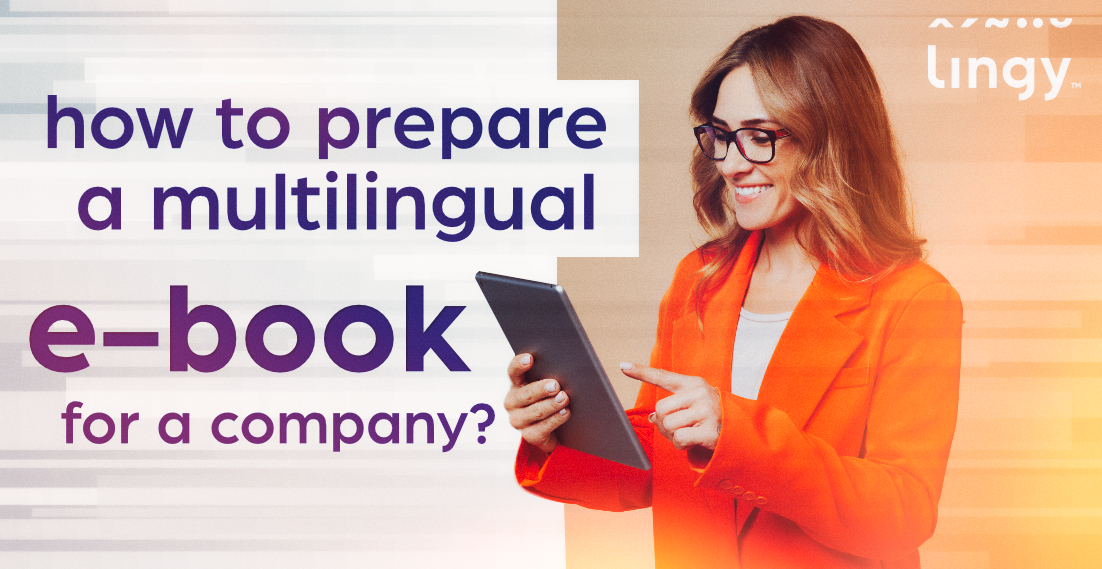 A multilingual e-book for a company is a marketing element to attract the attention of customers and business partners. How do you actually create it? Here are our translation and content tips.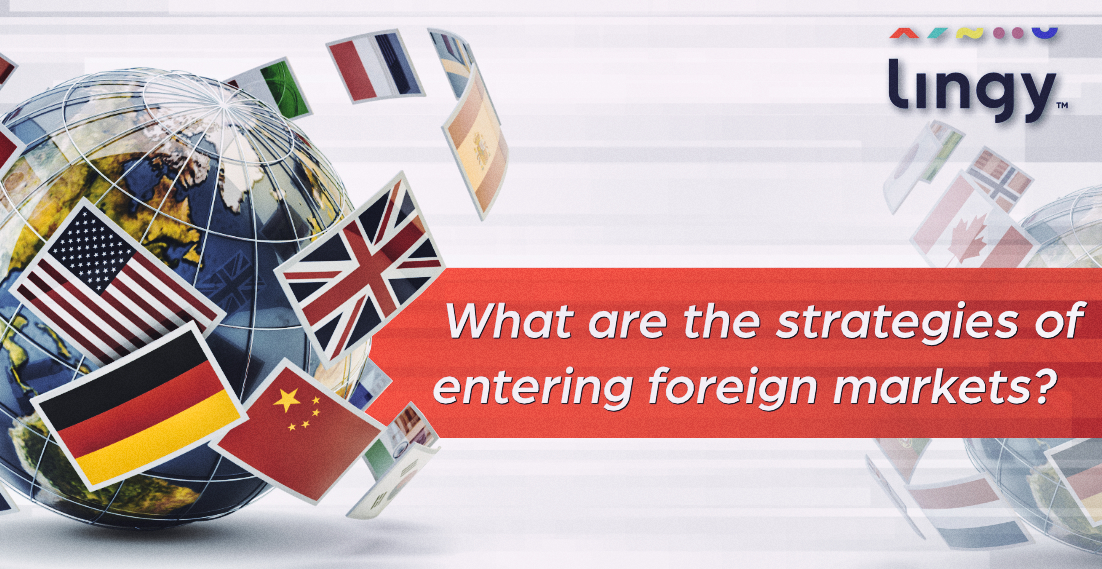 In today's globalized world, the vast majority of companies do business or plan to do so on foreign markets.