CAT tools for translators – Trados and its alternatives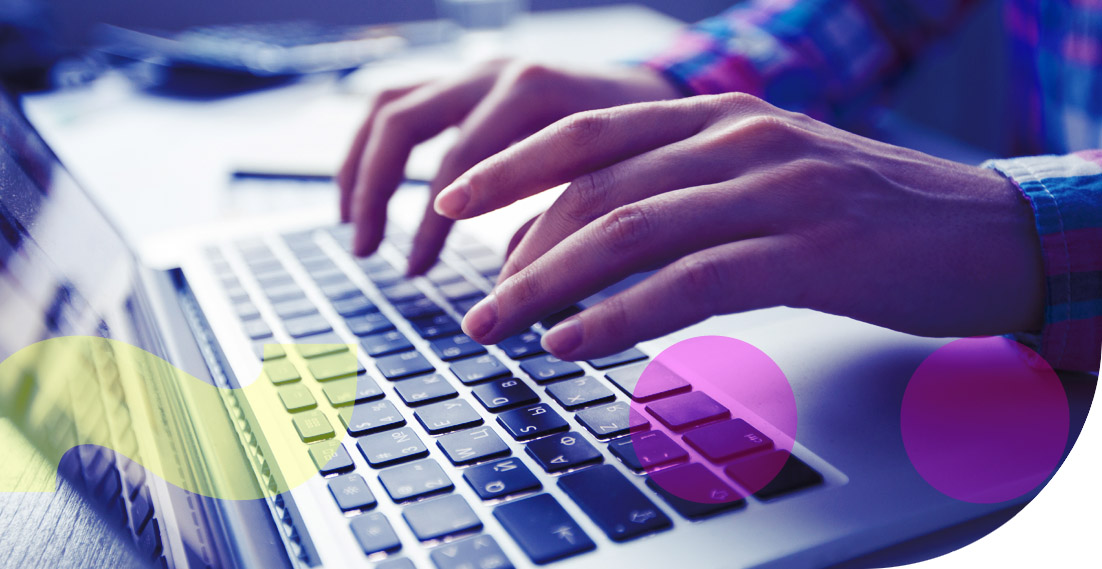 The development of technology comes with many new opportunities in every industry, and that includes the translation sectors. Many of the new technologies are intended to support professional activity on a daily basis. This is exactly what CAT tools for translators are, thanks to which you can translate faster, better and more efficiently. Explore the best solutions available, including Trados and its alternatives.
We supply technology-driven translations
What exactly are CAT tools?
It is worth starting by explaining the absolute basics. Especially if this is the first time you come across the concept of CAT. It is actually an abbreviation of computer-assisted translation translation. As you can easily guess, this is a translation process that uses the latest technologies, being CAT tools, which are used by translators.
How do CAT tools work?
At this point, we should briefly describe the idea of such tools. They base their operation on a translation memory , which expands with each subsequent translation. You also use it when your file is pre-translated on the basis of a translation suggestion, defined in the program as a text segment, most often covering a sentence. The entire process looks as follows:
Uploading a file to be translated into the tool.
The tool automatically divides the text into segments, suggesting their translation.
Your role being the translator is either to accept the translation suggestion entirely or to make your own adjustments.
That's all. Careful use of such tools significantly reduces the time of completing a translation project. However, there are also some risks associated with it if you do not pay attention when accepting the suggested translations.
How to work with a CAT tool and what is Post Editing Effort?
Along with the development of CAT tools for translators, there is also an important indicator, known as the Post Editing Effort. It shows information about the translator's contribution to editing translation suggestions for specific segments. So the more time you spend reviewing and accepting suggestions, the higher your PEE rating will be. This is important because everything that CAT suggests is only a translation proposal and it should not be assumed that the suggestions are correct. They will most likely need adjusting.
As a translator, you will be fully responsible for the results of your work. Thus, it is not worth accepting all CAT suggestions without checking them. They should be reviewed in terms of the adequacy of the words used and the context of the entire document in general. This is the only way you can call this process "computer assisted translation". Otherwise, you would simply call it machine translation, which your customer could do completely free of charge with the use of such tools as Google Translate or DeepL.
What are CAT tools for translators?
The most popular CAT tool for translators is the well-known SDL Trados Studio. It was created by a German company called Trados GmbH and has been on the market since 2005. A community of supporters has developed around Trados who are eager to provide any technical assistance to users. There are also critics of this CAT tool, who accuse the creators of lack of full backward compatibility with older versions, as well as insufficient technical support from the developers themselves.
Alternatives to Trados
The price for Trados is adequate to its possibilities, which means it's quite high. For this reason, there are many alternatives to this CAT tool available on the market. Some of them require payment, others are free of charge. They have one thing in common, namely the translation process in each of them is based on a translation memory. Thus, the more translations are made with a given tool, the more perfect the translation suggestions from the translation memory.
Free Trados alternatives: OmegaT
One of the most popular Trados alternatives, available absolutely free of charge, is OmegaT. This tool was written in Java and is rated quite well by its users. It achieved 3.5 stars out of 5 on g2.com On the same portal, you will also find opinions made by translators who use OmegaT. They appreciate this tool, among others, for its speed, advanced filtering features, a large number of supported file formats, as well as a clear section of answers to the most frequently asked questions.
Trados alternative: MateCAT
MateCAT is another free alternative to Trados, which achieved a rating of 4.0 on the above portal. Users appreciate it for its simple and clean interface, ease of installation, and speed of operation. However, it has some flaws, which include concerns of some translators regarding the security of documents uploaded to this CAT tool. These are not groundless concerns, because the files sent in the commonly available version of MateCAT are stored on external servers.
This problem can be eliminated by choosing to install MateCAT on your own server. This will make it possible for you to store all the files in your resources. The disadvantages, however, include the fact that in this case you use the basic translation memory, which will only grow in direct proportion to the number of completed orders.
Other free Trados alternatives also include:
GNOME Translation Editor.
DEJA Vu in the basic package.
PO Editor in the basic package.
Trados paid alternative: memoQ translator pro
You will also find paid Trados alternatives on the market. Some of them are more expensive, some are simply better, and some are simply different. MemoQ translator pro fits into the latter canons, as it offers a lot of variants and possibilities. Users on g2.com love this CAT tool as a whole: for how it works, what features it offers (e.g. building two translation memories while working with one document), the simplicity of the interface … and many other features. However, the translators also point out that memoQ translator pro sometimes has problems with operation, showing error messages but such opinions are in the minority, as evidenced by the high rating of 4.5 stars. MemoQ also offers a free version with limited features.
Smartcat – another CAT tool for translators
Another Trados alternative, Smartcat, is also highly rated. It has features a built-in marketplace, thanks to which Smartcat users can commission translations to other people. It also provides tools for organising your own work, payment automation and has many other useful options. An interesting fact is that you can use Smartcat in a limited version for free and for life. This tool is appreciated by its users, hence it is rated so highly on g2.com.
Other paid Trados alternatives also include:
Memsource
Lokalise
Phrase
Transifex
SYSTRAN 8
LingoHub
POEditor
Crowdin
Text United
MetaTexis
CAT tools for translators – a technology of the future
Technologies of the future have made their way into the translation industry for good. They are worth researching and using, whether you work as a freelance translator or manage your own translation agency. CAT tools for translators streamline the entire translation process and as soon as you know how to use them skilfully, the quality of your work will be appreciated by your customers. Apart from SDL Trados Studio, there are numerous alternatives to choose from, including free and paid solutions. What's more, you can test some of the paid tools for free and see if they actually meet your expectations. If they turn out to disappoint you, you can stop using them and look for a tool that will perfectly you're your needs.
Other articles:
Tools useful in the work of a translator – simplifying your daily tasks
How to translate videos and create subtitles for movies?
Emoticons and emojis – images in the world of words
Technology and translations go hand in hand with lingy.pro